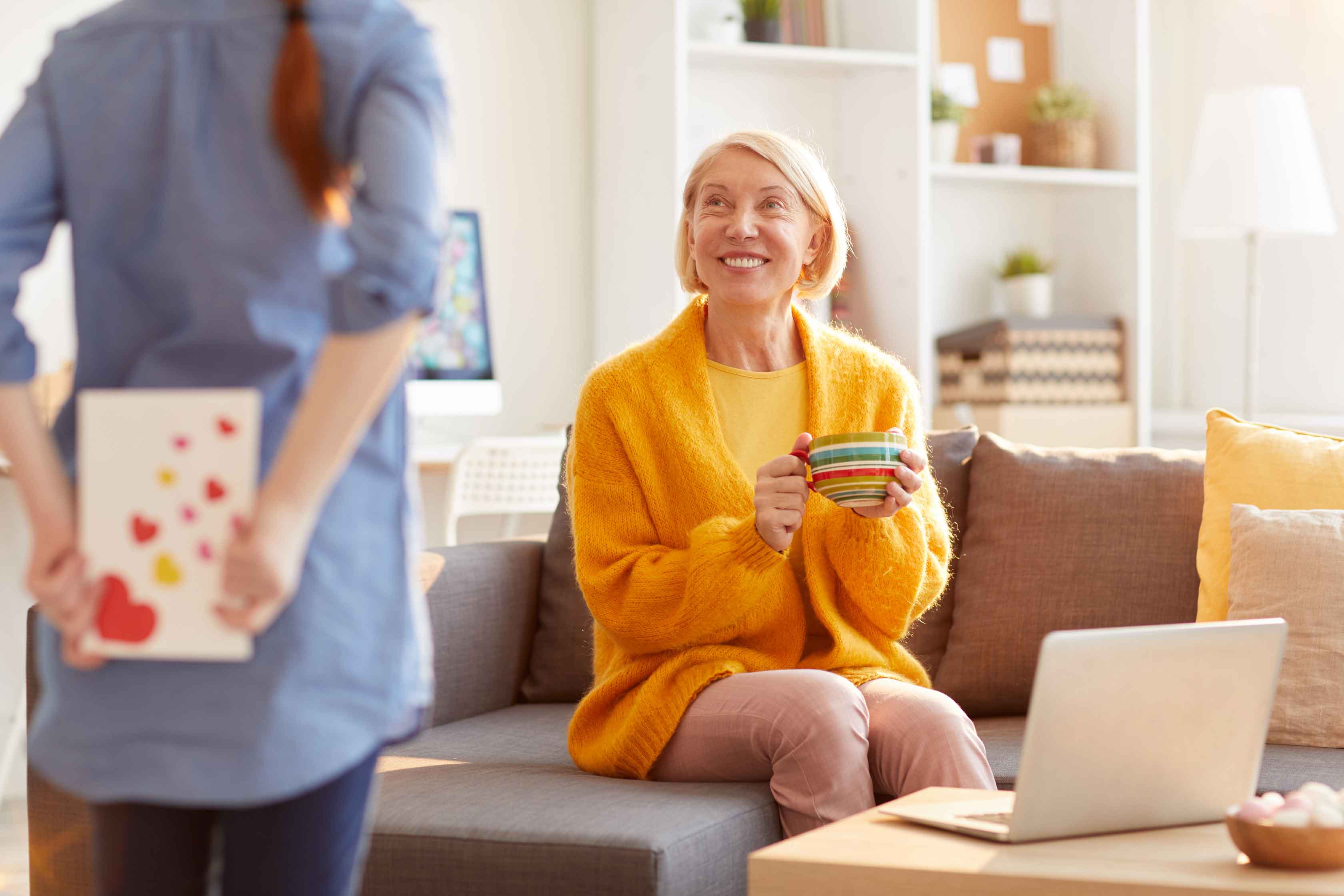 5 Expressive Gifts to Make Mother's Day Special this Year
There's none like the mother. The care, the love, the efforts, the protective nature, the friend that you find in no one else—a mother is so many things rolled into one. And though the idea of Mother's day may seem too small compared to all that mothers do for their children, there's a fair chance she'd be delighted even with the tiniest of your effort on this day. 
So, this Mother's Day we thought we'd give you 5 very expressive gift ideas for your mother. 
Cook her Favorite Meal
If you are lucky to be living with your parents during the lockdown, this one would be a great gift for her. Well, we know that most of us can never be as great cooks as our mums, but we can definitely try. 
You have almost a day to get there. Start dishing out the recipe from the Internet or ask if anyone else in the family knows how to make it, and learn. And on her day, let her take a little rest while you cook for her. She'll be very pleased. 
Alert: DO NOT FORGET TO CLEAN THE KITCHEN ONCE YOU ARE DONE. 
Be the One who Does all the Chores
Though this is something that mother deserves every once in a while, you should do it at least on this day. And, we'd say that this gift is the most expressive of all. Do not let her do any household chores for the day. She does so much for you every single day of her life. Let it be her day. Take charge and make her feel special. 
Time for a Classic Wrist Watch
Mums love classics—a great tailored dress, a good old bottle of wine, a new dinner set (maybe?). But if there is one thing that is almost always loved by the generation of the yesteryears, it's a classic wristwatch. Yes, not a smartwatch, but a good old-school dainty-looking wristwatch. 
Low on budget? Try one of our classic faux leather watches, your mother will love it, especially if she's a vegan. 
Our products are 100% vegan and are dedicated to the cause of saving animals from cruelty, while at the same time helping the ecology rebalance itself. This Mother's Day is a kinder soul and is a part of the bigger cause. 
Put Together a Great Video
Not so lucky to stay with your parents during the lockdown? No problem, you can still make your mother's special day even more special. Just record a great video of yourself wishing her a happy Mother's Day. Sing your wish if you like. Even better if you have siblings. Ask them to send theirs and compile a great video. We know you are all Instagram experts by now. Trust us on this, it's a great gift idea that doesn't even bend the lockdown rules.
Or a Gift Card Maybe
So, your mother is a trendy woman but you are not sure of her choice? No problem. The simplest gift solution on the face of the earth is a gift card. And you can now buy these at LA ENVIRO. Simply gift her a card with which she can buy something of her own choice from a range of trendy merchandise like vegan handbags, purses, etc. 
This year, things are a little different, some people are a little closer, some a little farther. Don't let it change things for the worse. Make this day the most special it can be for your mother. 
Happy Mother's Day!