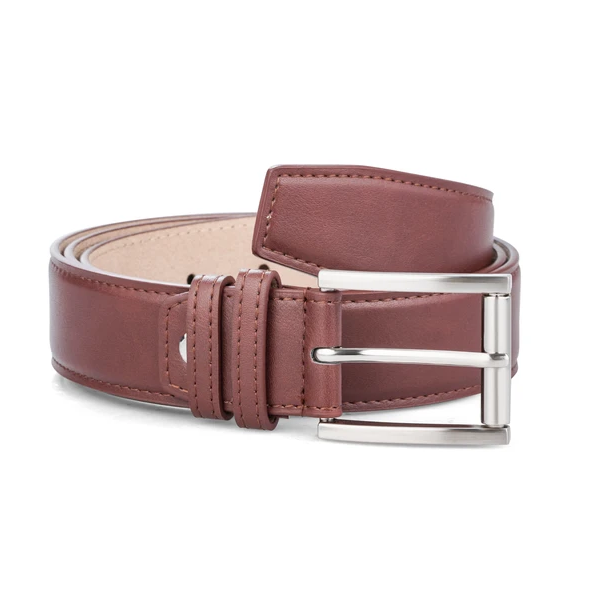 Be The Conscious Buyer- Choose Vegan Belts
PC: Veganfoundry.com
Many men consider a belt as a simple accessory, but it can do a lot. It's perfect for making that first impression. Belt reassures that your pants remain in place that is what you want when you step out.
Sloppy or weird-looking belts can damage your image. With the best vegan belt, you can pull out any outfit. 
Belts are worn on both casual and formal occasions. Casual belts can come and go, but the formal belts are here to stay. A top-notch quality belt can last in your wardrobe for years. You can always pair it up with your formal tuxedos. 
Are you aware that some of the  belts are made of fine leather, calfskin, cowhide, crocodile, and alligator skin? You cannot even imagine how many animals have suffered during the leather-making process. It also indirectly impacts the environment and our ecosystem.
Ever thought that a simple accessory could be that dangerous?
But to ease you a bit, not all belts are made of leather, some are vegan. Vegan belts are made of 100% free animal products. And the materials used in the manufacturing are cork, cotton, pineapple leather, mushroom leather, and more.
You can get the best vegan belts at LA ENVIRO. LA ENVIRO is a cautious vegan accessory brand that offers 100 % vegan and cruelty-free products. We follow ethical practices and donate 10% of our sales to animal welfare.
We offer the best vegan belts in Australia, especially for men. 
You can browse through our latest JP men's belts. This collection is named after the star and animal rights activist Joaquin Phoenix. 
JP MEN'S VEGAN BELT BLACK
Black is the most versatile color that can go with any outfit. This formal belt is perfect for your official meetings and workplace. It's handmade with vegan leather and is durable  .Get this men's vegan belt home at $55.
JP MEN'S BELT BROWN
This vegan brown belt will complement your oxford shoes.Crack that best deal with the right shoes. They are priced at $55.
JP MEN'S BELT TAN
You can pair this tan vegan belt with your casual or semi-formal outfit, and complete the look by wearing your favorite Chelsea boots. Priced at $55.
I know we all are guilty of purchasing leather products, but now we can turn the tables and be the conscious buyer.
making more conscious buying choices going forward! 
Moreover, with  the best vegan belt you can contribute to the environment too.