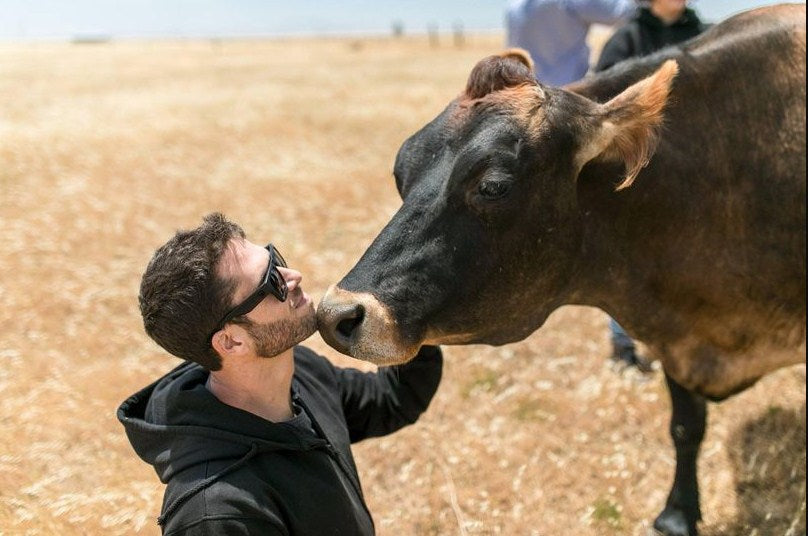 James Aspey- A Vegan Animal Activist who Remained Silent for a Year
You might have come across many activists and celebs that have raised their voices against animal abuse, but few can go to this extreme.  Can you imagine going silent for a day?  Well, some can, but how about a month. Things are getting tough, aren't they? 
 PC - Yogaisvegan.com
Today we will talk about a vegan activist who went silent for a year to raise awareness against animal cruelty.
Shocked right! Well lets know more about this beautiful human and his deeds.
James Aspey
PC - Plantbasednews.org
James Aspey, a 33 year old Australian, animal rights activist and lecturer. He is known for taking 365-days vow of silence against animal cruelty.
At 17, he was diagnosed with Leukemia and physicians lost hope that he would survive more than 6 weeks.But he is a fighter, he underwent chemotherapy for 3 years and recovered.
Soon after his recovery he became a personal trainer and later joined a cruise ship. He learned from an  Indian traveler  that "eating animals is bad". This thought struck him and he tried  becoming vegetarian for a week. 
How his vegan journey started ?
He went vegetarian for a week to gain the health benefits of vegan food, but during his research he came across the cruelty that animals undergo in the dairy industry.  
Later he stopped using dairy and decided he is not going to consume any product of pain and suffering of any being.
He started his activist journey by  travelling around Australia. He cycled 5000 km from Darwin to Sydney to prove vegans can be healthy and fit. 
He also started writing his blog to make people conscious about their eating habits and lifestyle. Moreover, raised awareness about the cruel ways that we humans exploit  animals for our food, clothing and testing.
On 1 Jan , 2014  he took a pledge not to speak for 365 days to protest and highlight animal cruelty. He broke his silence on 13 January 2015 by giving a speech on TV in Australian morning show Sunrise.
 He was able to make this happen due to his meditation training that he underwent in a mediation centre.
PC - Aminoapps.com
The aim of this protest was to inspire others to choose vegan lifestyle as animals also deserve freedom, compassion and care. By 2017, he gave 150 speeches in this context.
PC - Peta.org
Not only this, he tattooed continuously for 24 hours to raise $20,0000 for charities.  His most popular speech, "This Speech Is Your Wake Up Call", has been viewed over 13 million times. 
Ranked #3 among the "Top 25 Most Influential Vegans" by Plant Based News. He has been featured in many mainstream media outlets , Given speeches at countless podiums like schools, universities, events , slaughterhouse vigils and street outreach events all across the world.
He even changed the perspective of owners of permaculture farms and eco-retreat in Costa Rica by his speech.
PC - Livekindly.co
James wants to inspire a new generation to change the way they eat and live in harmony with the animals with whom they share the space. Animals equally deserve freedom, care and compassion like us humans.
It's wrong to slaughter them for our needs when we can survive eating anything using plant based products.
At LA ENVIRO, we share the same ideology and all our products are vegan and cruelty free. We use vegan leather instead of animal leather.
Surely this man can be an inspiration to many who want to save animals from cruelty. So, let's get started on this altogether different yet beautiful journey.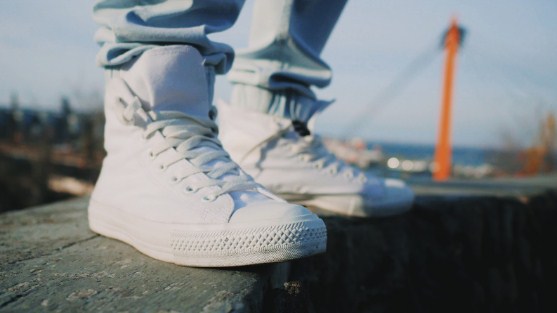 Eco-Friendly Vegan Sneakers
With the changing season, the people look for the new fashion and style, and in their list, the footwear occupies the top position.  In all such demands, the summer season is often accompanied by m...
Read more