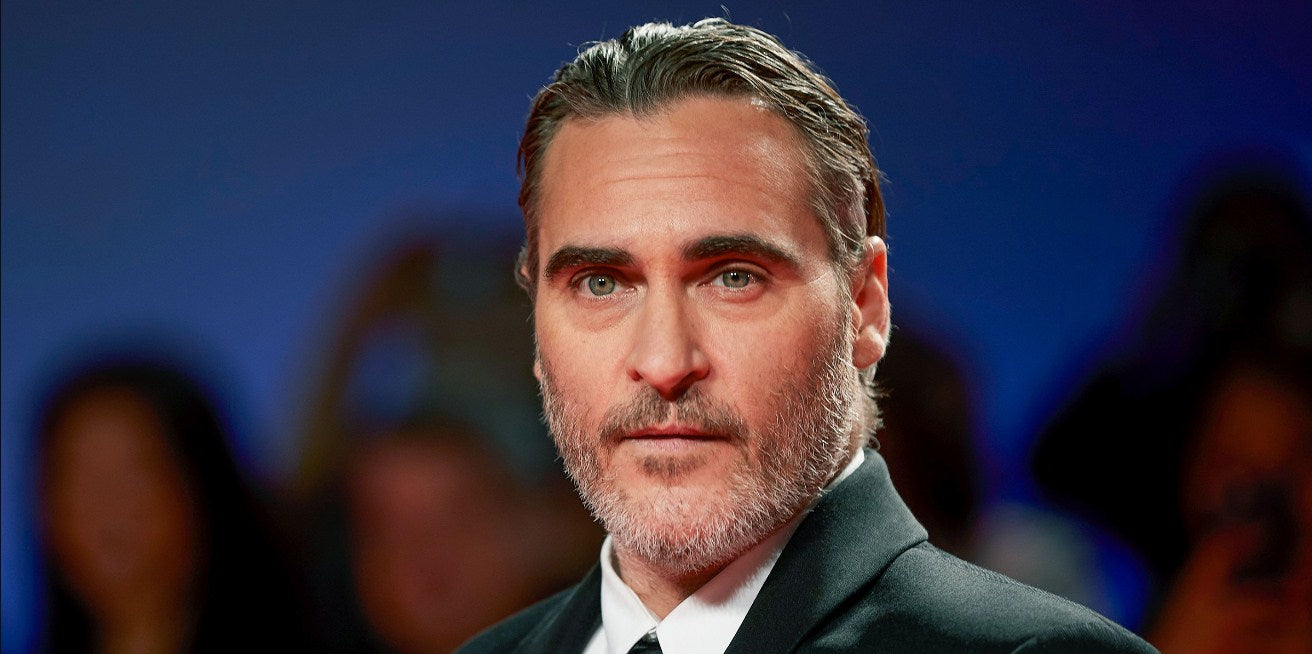 Joaquin Phoenix - The Man, The Myth , The Legend
Joaquin Phoenix, starting  from Emperor in Gladiator to Joker , he played it all.
PC: Vegnews.com
His achievements as an Actor :
He won the Golden Globe Award for Best Actor in a Drama Motion Picture. He also scored Best Actor award at Critic Choice Movie Awards and SAG Award for his outstanding performance as the main lead  in a Motion Picture. 
PC: Livekindly.co
Actor even took home Best actor in the leading role at BAFTA Awards.
Joaquin Phoenix as an Academy award winner for the psycho thriller "Joker"has a different side to his on screen personality. 
Apart from playing tremendous roles in the movie, he has contributed a lot to the vegan society.
How did his vegan journey start?
His parents joined a cult called Children of God way back in 1970. They started doing missionary work that took them to the United States. But at that time, they all ate meat. 
One incident stopped them from eating meat forever.In his interview with Collinder, he recalled an incident that happened a long time back, when he was a kid.  On Oct 28, 1977, 3-year-old Joaquin Phoenix was on a Miami bound cargo ship. 
He talked about how the fish were being killed in front of his eyes. People were throwing them against the side of the boat. It was such a barbaric act to watch. He felt like a real injustice.
That was the moment when he and his family knew they were not going to eat meat anymore. He took this further and became a vegan activist too.
Joaquin as an animal activist :
Phoenix is an active animal rights activist, and he boldly speaks against the atrocities of animals.

 At his acceptance speech at the Oscars, he made a plea for tolerance and equality by saying no race, gender, or species is over another.
"I think we've become very disconnected from the natural world," he said. "We go into the natural world, and we plunder it for its resources. We feel entitled to artificially inseminate a cow and steal her baby, even though her cries of anguish are unmistakable. Then we take her milk that's intended for her calf, and we put it in our coffee and our cereal."
Just after giving the speech, he rescued one cow and her calf from the South Carolina slaughterhouse.
PC: Vegnews.com
He convinced many awards to go for a plant-based menu. Even five events including Oscars went plant-based as a result of Joaquin's efforts.
In his recent interview with Brut, he branded animal agriculture as absurd and barbaric.
Speaking about why he was vegan, he said: "To me, it just seems obvious – I don't want to cause pain to another living empathetic creature. I don't want to take its babies away from it, I don't want to force it to be indoors and fattened up just to be slaughtered."
"Certainly, also, the effect that it has on our environment is devastating," he added. "So, for me, it's my life and has always been my life, and it's one of the most important things to me."
He also worked with Veganuary, urging people to try a plant-based diet and ditch animal products for a month.
PC: Veganuary
He even led a funeral procession along with his partner Ronney Mara for animals on June 2, 2020, which is National Animal Rights Day.
You won't believe it, he headed straight in this tux to the pig vigil after winning the Best Actor award at the 26th Annual SAG Awards. This clearly shows his love and affection for innocent beings.
PC: Livekindly.co
He has also narrated the iconic animal rights documentary Earthlings and part of Dominion.
Phoenix and ad campaigns :
At 24, he starred in PETA's ad which was titled HOLIDAYS CAN BE MURDER.

Later in 2010, he teamed with PETA for a short video. In this, he highlighted the exotic animal skins trade.

Again he starred in another PETA's video and to raise awareness on fish suffering. The video illustrated Joaquin drowning in water,that's what fish feel when we take them out of water.

 In 2015, he worked with PETA to show how Chinese -dog leather is sold out. He asked people to stop buying leather in general.

In the next ad campaign, he highlighted the cruelty of the wool industry.

In 2017, he presented an undercover investigation by Last Chance for Animals which showed the reality of animal testing.

He also partnered with PETA and starred in the major billboard campaign in New York and Los Angeles. The poster also had a special message which says "We Are All Animals".
PC: Totallyveganbuzz.com
"When we look at the world through another animal's eyes, we see that inside we're all the same – and that we all deserve to live free from suffering," Phoenix said.

He was named PETA's 2019 Person of the Year for his dedicated work for animal rights.

PETA founder Ingrid Newkirk said in a statement, "Joaquin Phoenix never misses an opportunity to turn the spotlight away from himself and onto animals' plight and to set a great example of walking the vegan walk".
We can go on forever highlighting his vegan activities. His contributions are endless in the field of veganism. We wish all the best to this amazing human. May he keep doing the great deeds that he is doing presently.