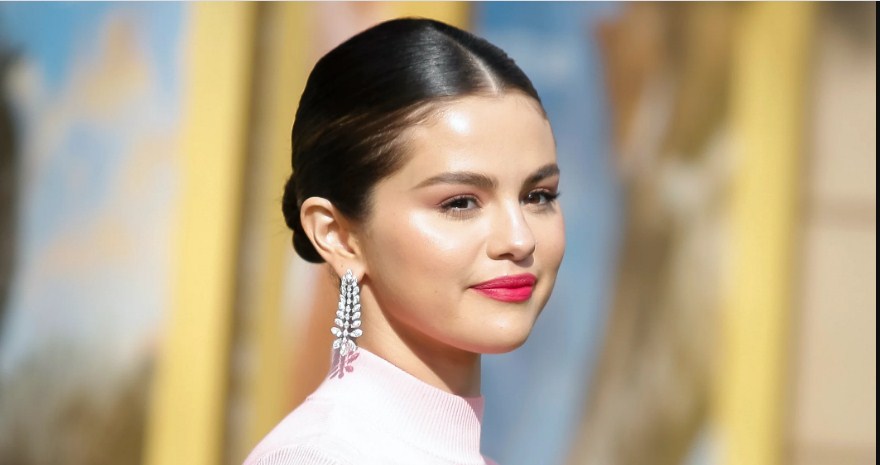 Shop Selena's Vegan Makeup Line Rare Beauty At Sephora
PC: Luxebook.in
If you are a fan of Selena Gomez you gotta know this! Selena Gomez, the pop star and an actor has joined the bandwagon of cruelty-free makeup with her brand Rare Beauty. She officially launched her brand on September 3rd and its all about self-love. 
She has been boasting about self -love and acceptance , so here she is to break the perfection barriers through her makeup brand. She wants Rare beauty to feel like " home".
Rare Beauty makeup products are purely vegan, and PETA approved. It has entered the Global Beauty Without Bunnies database that comprises more than 4800 companies and brands. 
The brands that are part of the database that don't test on animals, which have saved animals like mice, guinea pigs, rabbits, and more from the brutal treatment.
PC: Rare Beauty Instagram
The brand shared an adorable pic of Selena along with her dogs Winnie and Daisy and cleared the air by saying their products are vegan and cruelty-free. And on their Instagram, they wrote: "Like you, we also love and care for our animals too".
Selena has been vocal about issues regarding her mental health. The brand mission is to promote self-acceptance, and mental health in communities.
Rare Beauty one percent of annual sales will go towards a $100 -million fundraising goal to help bolster mental health services.
What's in Rare Beauty Makeup Arsenal:
Rare Beauty offers a high-quality makeup range that includes foundations, concealer, hydrating lip tints, brow gel, brow pencil ( gray and auburn) liquid lipstick, cream blush, and long-lasting eyeliner. 
Not only this, they also added two makeup brushes, a makeup sponge, setting/primer spray, highlighters and a shimmery liquid primer.
Rich tones and warm nudes eye palette:
Recently, the brand has introduced two vegan and cruelty-free eyeshadow palettes. Each palette has six ultra-creamy, blendable shades.
Magnetic Spirit Palette:
PC: Rarebeauty.com
This palette is all about rich jewel tones of purple, orange, olive green in metallic and duo-chrome finishes.
Confident Energy palette:
PC: Rarebeauty.com
This beautiful palette is a combination of warm neutrals and vivid bold shades like ocean blue, mustard yellow, and muted pink.
Both are priced at $25 each. Now you can purchase these via Sephora and Rare Beauty's website.
Rare Beauty's makeup range :
The Liquid Touch Weightless Foundation :
PC: Peta.org
It offers full to medium coverage and is available in 48 shades. You will find your true match.
For the concealer, you get Liquid Touch Brightening Concealer. After blending, you can layer the same with liquid blush and iridescent luminizer. 
And get that perfect dewy look that you always wanted!
Fuller Lips with Gratitude Dewy Lip Balm:
PC: Rarebeauty.com
It gives good hydration and a sheer tint to your lips. Also, you can try Lip Souffle Matt lip Cream for all day long coverage.
Perfect eyes: 
PC: Peta.org
Add beautiful hues to your eyes with new eyeshadow palettes -Magnetic Rise and Confident Energy.
Do your brows with double-sided Brow harmony Pencil and Gel and finish the look with the Perfect Strokes Matt liner.
What makes Rare Beauty different?
PC: Teenvogue.com
It's not just another celebrity makeup line ,actually it's more than that.The brand goal is to break the unrealistic standards of perfection. It has come up with shade for every skin tone. With massive 48 different foundation shades and 48 concealer shades, so there is a shade for everyone out there!
We are sure as a makeup lover you wouldn't want to miss on these beauties .Rare beauty makeup products are available exclusively at Sephora. So, don't wait further and grab these amazing makeup products before the stock runs out.