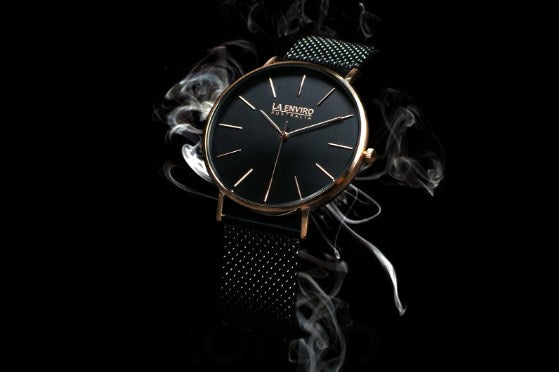 The Importance of Vegan and Cruelty-Free Watches
The world is developing at a fast pace, thus it provides a wide selection of opportunities. That's why more people choose to substitute their animal leather accessories with cruelty-free products. The trend of faux leather watch is constantly increasing. And you may be wondering why this is happening.
As a consumer, you may be unaware of the negative effects of the products you are using. Most beauty care brands and off-the-shelf products contain animal ingredients. More specifically, it is most likely that a certain product includes animal additives if the label of it doesn't say vegan or vegetarian.
Vegan watches are as trendy and attractive as animal leather ones. In continuance, you can find the difference between vegan and cruelty-free watches, and several reasons why to choose such accessories.
Vegan vs. Cruelty-Free Watches
If you are an animal lover, there are two important issues to consider before buying a watch, or any other product.
First of all, you should analyze whether the product is vegan, or free of any animal ingredients. Most watches are made of animal leather straps. Hence, you should look for a vegan or faux leather watch.
If you are concerned about the well-being of animals, you should also inspect whether the product is cruelty-free. This means that no testing was conducted on animals to establish the safety of the product for humans.
It is important to note that a product may be vegan, but not cruelty-free. All of our products satisfy both criteria. Apart from male and female watches, LA ENVIRO also offers a variety of unisex watches.
3 Reasons Why to Choose Vegan & Cruelty-Free Watches
First of all, there is a wide selection of cruelty free watches. Hence, you can find a faux leather watch that fits your style and personality. If this is not enough reason for you, here are 5 additional arguments for purchasing such products.

High Quality, yet Cheaper Products
Vegan watches straps can be made of different materials that contain no animal ingredients. Apart from being a great alternative for animal leather, vegan leather is also cheaper. Thus, these products are appropriate for consumers that don't prefer animal-based products. Additionally, these watches are suitable for consumers who intend to save extra money.
Fashionable, yet Comfortable
Vegan leather straps are much thinner and lighter than animal leather ones. Furthermore, these materials are more sustainable and go well with every style. Apart from being more comfortable to wear, the vegan watches are especially attractive because they reflect nature values. They look extremely similar to leather watches, making them classy and worth buying.
Ethical and Environmentally Friendly
Last but not least, most people prefer vegan watches because of their moral principles and ethics. It is easy to neglect the negative externalities of a product. However, nowadays more individuals seem to consider this issue when purchasing a product.
If you are a person who believes that animals should not be used for our benefit, you may easily choose a watch with a vegan strap. This way you will be able to save nature and contribute to society and the environment. Not using animals for the clothing industry for production allows nature to improve the eco-system and sustainability.
Final Thoughts
All things considered, vegan and cruelty-free watches are a great substitution for animal products. However, it is all a matter of taste and preference.
Our main tip is to consider all facts for your next purchase.