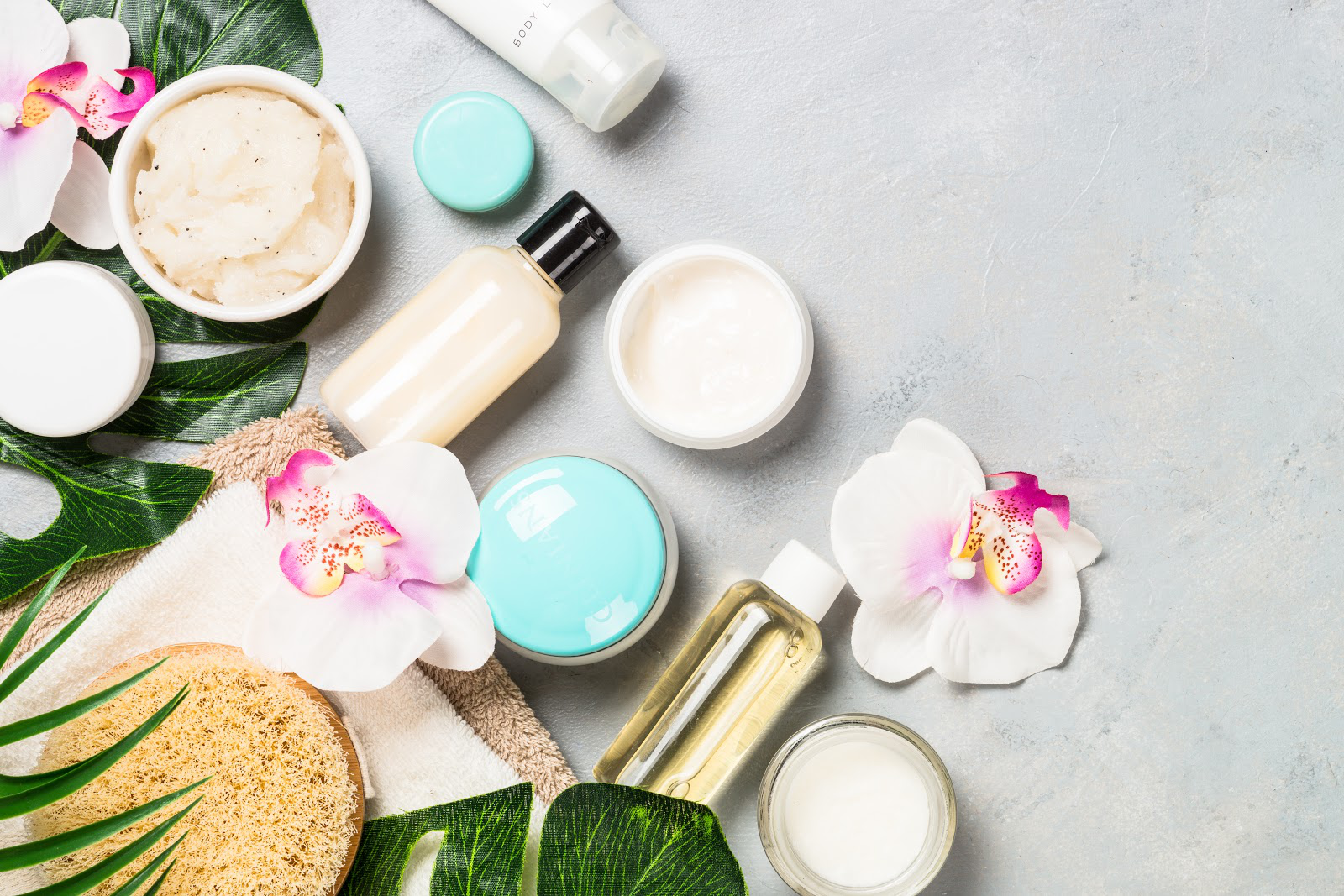 Top 20 Vegan Wellness Products for 2020
It's not about surviving but about thriving. Wellness has become an essential part of our lifestyle . Healthy habits not only makes us appear good from outside, but improves us from inside too.
 With increasing age, we all need that daily dose of wellness that can sustain us and make us less vulnerable to diseases.
You can take the first step to wellness by adopting a vegan diet and vegan products.
Why vegan products?
Market is flooded with millions of products.  But, are you aware of the of animal cruelty that goes into the making of many of the products which you might be using?
Thus, it is equally important to switch to using Vegan products. Not only are vegan products cruelty-free, but they also have an amazing impact on your skin. 
Furthermore, if you compare the price of vegan products to non-vegan products, you will notice that vegan products cost way less. 
So, here are 20 must-have vegan wellness products of 2020 that will maintain a balance in your life and keep you up-to-date with the trends!
1. The Blue Light Glasses 
The specialty of these glasses is that they filter the blue light coming from digital and artificial sources. Furthermore, the light that comes from these places increases eyestrain and causes harm to our natural sleep patterns. With this product, you will be able to protect your eyes while looking trendy with these glasses.
PC: Popularmechanics.com
2. Purple Pillow
Here are some amazing features of this pillow:
No foam chunks and sweaty foam

No stabby feathers
The pillow has been engineered very precisely, and it is also very supportive. The best part is that it is made using cruelty-free materials. Happy resting!
PC: Kickstarter.com
3. Conditioners
Vegan conditioners smell delicious and are amazing for hair hydration. These products are long-lasting, gentle on the skin and are made using all natural ingredients.
PC: Simplyhealthyvegan.com
4. Tanning Water
Tanning water is one of the top products that will give you the confidence to go makeup free. It won't clog your pores and it has a great smell. All you need to do is apply it in the evening. It will tan overnight.
PC: Simplyhealthyvegan.com
5. Mood Pills
A supplement that balances the mood will be ideal for those who are under a lot of stress and pressure. MoodPills are vegan-certified pills, and they even contain GABA, Vitamin B6, organic chaste berry, and St. John's wort. It is ideal for helping you overcome stress and anxiety.
PC: Images.ulta.com
6. Body Oil
Vegan body oil consists of entirely natural ingredients. Furthermore, it is lightweight, non-greasy, and offers a silky-smooth experience. These body oils are also infused with flower petals.
PC: Simplyhealthyvegan.com
7. Beauty Chocolates
These chocolates help in enhancing skin texture, elasticity, and moisture in fourteen days. They have a plant-based collagen boost. Thus, now you can eat dairy-free chocolate as much as you want, and it will also be the secret to your beautiful skin!
PC: Allure.com
8. Organic Bamboo Bed Sheets
As the name suggests, these sheets are eco-friendly, smooth, sustainable, and breathable, just like their non-vegan alternatives. There are no harmful chemicals and synthetics involved in its making. Not only that, but the cruelty-free sheets and bamboo lyocell will also keep the temperature under control and keep you cool while you are sleeping.
PC: Pinterest.com
9. Sleep Gummies
The following are some of the main ingredients of this vegan gummy:
lemon balm

chamomile

melatonin

passionflower
If you cannot fall asleep and stay awake till night, these gummies can be your best friend.
PC: Businessinsider.com
10. CBG Oil
Most of you might have heard of CBD oil. Well, it comes up in almost everything. But for those who are unaware about CBG oil, it is a cannabinoid that is not psychotropic. Not only that, but it also has a lot of applications for many health conditions.
PC: Extractlabs.com
11. Sleep Linen Mist
Getting an adequate amount of sleep is a must because not sleeping well impacts your overall health. You can get rid of stress and get your mental health back on track with the sleep linen mist. You can spray it over the sheets and the pillow to sleep well.
PC: Pinterest.com
12. Facial Scrub
Vegan facial scrubs will not only make your skin feel soft but it also smells amazing. It will be best to apply some moisturizer after applying the face wash on your face. All in all, it is one of the best vegan wellness products to have.
PC: Simplyhealthyvegan.com
13. Sustainable food flask
It is best to bring your own lunchbox to work. You can make sure with it that you are having the ideal healthy homemade meal. This food flask has a vegan leather strap for you to put your utensils in it. So, it also reduces plastic utensil usage and helps maintain your and the environment's health.
PC: Twitter.com
14. Essential Oil for Cramps
It is a blend of essential oils that will lighten your mood and reduce the pain when facing PMS cramps. If you can't take it anymore, roll this essential oil stick and have a moment of calm.
PC: Supergreat.com
15. Teeth Whitening Toothpaste
This vegan toothpaste comes in a glass jar with a metallic lid. The smaller bottle is great for travel use. It is ideal for absorbing plaque and bacteria. All in all, it will prevent them from staining the teeth.
PC: Simplyhealthyvegan.com
16. Wellness Patches
These are plant-infused patches that will help cure insomnia, hangovers, PMS, and even muscle cramps. All you have to do is place one patch on a veiny area of your body. It will take care of the rest, and the nutrients will start absorbing into your bloodstream.
PC: Thegoodpatch.com
17. Menstrual Cup
It is great that women's hygiene is getting the attention that it deserves. There are many organic alternatives to women's hygiene products. The Mahina Menstrual Cup is the ideal answer for one-use period care products. All in all, it will make thigng a tad bit easier.
PC: Mahinacup.com
18. Care/Of Vegan Vitamin Packs
These vitamin packs prioritize your dietary and activity requirements. They have the potential to ensure that all necessary vegan supplements in your daily packs are there.
PC: Takecareof.com
19. Turmeric Tonics
You can boost your intestinal flora and skin health at the same time with these Turmeric Tonics. These vegan-free products are a blend of turmeric cacao, authentic turmeric, and turmeric matcha. Swap the morning coffee with these tonics to get the same amount of energy without taking in the caffeine.
PC: Macys.com
20. Meditation Pillow
It is one of the best beat-based devices. All you have to do is lay down on it and choose a meditation track. It will vibrate according to the meditation, which will optimize your experience. It is the ideal product for you after you come home from a long day and need some rest and peace of mind.
PC: Theinsidehook.com