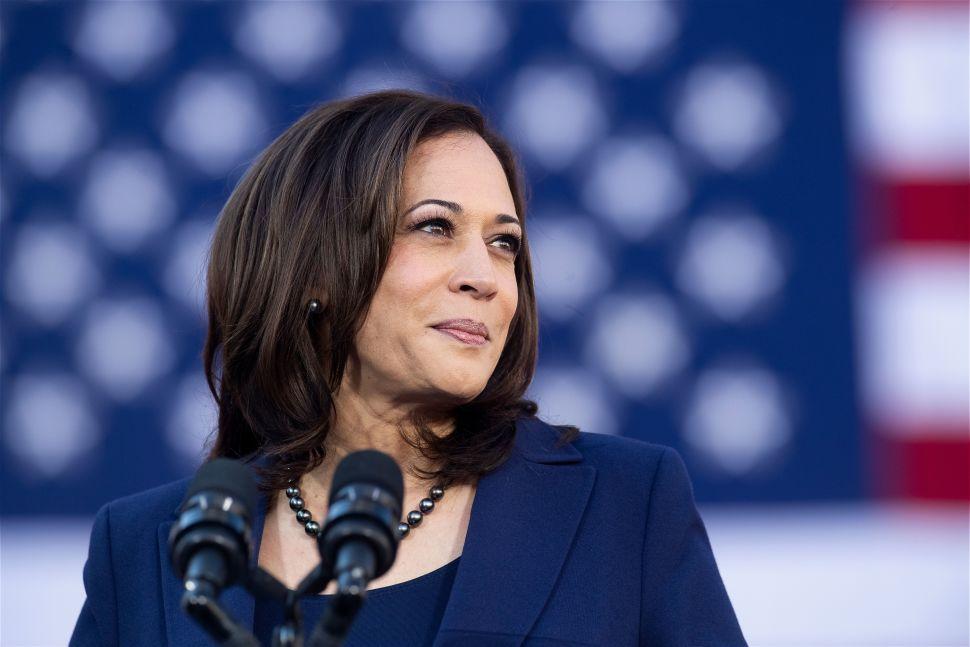 Will VP-Elect Kamala Harris Go Vegan?
A coalition led by women has challenged the recent VP-elect of the USA, Kamala Harris. She is the first Indo-American and Black female VP-elect of the USA. She is a democratic party member, alongside Joe Biden, the US President-Elect.
Both are all set to take office from 10th January 2021. Recently, the JIVNITI women coalition launched a petition urging Kamala Harris to go vegan for January. JIVNITI is a group of organizations mostly led by women of color. The objective behind the challenge is to promote the advantages of a vegan diet during the COVID-19 pandemic. Here is more about this.
More about the challenge
It goes by the name of the 'Million Dollar Vegan' challenge. Like mentioned, it aims to promote the advantages of a vegan diet during this pandemic. COVID-19 has disproportionately impacted several sectors of society. To be precise, around 57% of Latin women and 53% of black women do not have any income. Furthermore, about 1 in 6 black and Latin women claim not having enough food in the previous week.
Considering the statistics, Nivi Jaswal, the President of Virsa Foundation, stated that such problems need smart and productive solutions. Virsa is a nonprofit organization that is initiating the challenge. Furthermore, Nivi said that Kamala Harris is an inspiration for the people of the USA.
That, too, an inspiration for women. Thus, if she can take a stance on switching to a vegan diet, it will significantly help transition the way the USA is processing, producing, and consuming food.
How did things start?
During the thanksgiving period of this year, Kamala posted a meat-based recipe on her social media handle. It soon led to her followers' to comment about adopting a vegan diet, acknowledging climate change and animal cruelty. 
The post does not relate to the petition, but it did ignite a spark among her followers. The petition addresses Kamala as the people's role model. Thus, her green-eating position will be highly effective in bringing a change on an immense scale.
The Efforts from JIVNITI Coalition's End
Not only did they put up a 31 day-long challenge, but they also did write an open letter to the incoming ruling party about an in-detail approach to developing a pandemic-free future of the USA. It includes the following things:
Discontinuing animal production and meat consumption.

Banning fur farms, phasing out factory farms, and closing down live animal markets. 

Changing the methods of vaccine researching to those that do not involve testing it on animals
According to Jaswal, because the world has come to a pause because of the COVID-19, it is now the time to reboot our food systems and publish national nutrition guidance that will help avoid around a fourth of the chronic diseases. 
If all goes well, and we look at it from a long-term perspective, following these steps efficiently would save us around 250 billion USD per year in terms of healthcare expenses.
What is Kamala Harris's position on meat?
Upon being asked if she would support a change in the diet-related guidelines to reduce red meat consumption, she answered, "I love cheeseburgers from time to time. But, we should also consider what we should do in terms of creating incentives for eating clean. All in all, it will encourage moderation and educate the citizens about the impacts of our eating habits on the environment. The government and we have to do a better job with it."
What are some of her favorite Indian foods?
Upon being asked about her favorite Indian foods, Kamala answered that her favorite South Indian food would be idli sambar. Similarly, her favorite North Indian food would be a tikka of any sort. Moving on, the following are some of Kamala's favorite Indian vegan recipes:
Tofu Tikka Masala

Red Lentil Tikka Masala

Idli with Rava

Sambar (Pumpkin and Lentils)
Final Words
As of now, we have not heard a response from Kamala's end about the petition. So, we cannot state with a guarantee that she will be taking up the challenge and going vegan. The support for the petition and the urges to Kamala for going vegan is becoming stronger with time!