Top Plant Based Cookbooks that You Need Right Now in Your Kitchen!
Welcome to veganism, now you might be thinking all you can eat is fruits and different salads, then you are wrong. There is a lot more than you can try. 
Also, ditching meat and dairy are not as easy as you need to have a balanced diet. So, that can be achieved by cooking healthy and nutritious plant-based meals.
If you love cooking and need some inspiration to cook nutritious and tasty vegan food, we have got your back. 
Check out these amazing plant-based cookbooks. These will change your kitchen game forever.
1.Deliciously Ella The Plant-Based Cookbook: 100 Simple Vegan Recipes to Make Every Day Delicious
PC - Deliciouslyella.com
"Deliciously magnificent!" --Kris Carr, author of the NYT-bestselling Crazy Sexy Diet
This book features the most popular and tried plant-based recipes. You get everything including colorful salads, veggie burgers, falafel, hearty one-pot curries and stews, breakfast options, brunches, cakes, brownies, and whatnot.
A beautiful cookbook has more than 100 brand new plant-based healthy, and nutritious recipes. Also a personal insight into Ella's blogging journey and how she turned her blog into a wellness brand.
It's perfect for anyone who wants to start with vegan cooking.
2.But I Could Never Go Vegan!: 125 Recipes That Prove You Can Live Without Cheese, It's Not All Rabbit Food, and Your Friends Will Still Come Over for Dinner 
PC - Amazon
So, you cannot resist cheese and don't want to have boring salads and tofu. 
Blogger-author Kristy Turner heard you and she came up with 125 vegan recipes full of flavor. With her cooking tips, you can make Homemade Seitan, Barbecue Sauce, Zesty Ranch Dressing, and Tofu Sour Cream.
With Tempeh Bacon Mac 'n' Cheese with Pecan Parmesan, Tofu Chèvre, Citrus-Herb Roasted Beets with Macadamia Ricotta you don't have to miss on cheese.
The cookbook has Chickpea Scramble Breakfast Tacos, Lemon Cornmeal Waffles with Blueberry Sauce, and Caramel Apple-Stuffed French Toast for brunch.
For desserts, you have Chocolate Sorbet, Mango Lassi Ice Cream, and Oatmeal Raisin Ice Cream Sandwiches, and a lot more.
This book will make you love, enjoy your veggies and enjoy pizzas, a brownie that too without any animal products.
3.Plant-Based on a Budget: Delicious Vegan Recipes for Under $30 a Week, in Less than 30 Minutes a Meal
PC - Livekindly
If you think vegan cooking is expensive then this book is for you. Toni Okamoto created this guide to make plant-based food work that suits your budget. Plus, you don't have to go to special stores to get the stuff. Also, the recipes are easy to cook and take less time i.e around 30 mins or less.
You will get 100 of Toni's "frugal but delicious "recipes like 
5-Ingredient Peanut Butter Bites

Banana Zucchini Pancakes

Sick Day Soup

Lentils and Sweet Potato Bowl

PB Ramen Stir Fry

Tofu Veggie Gravy Bowl

Jackfruit Carnita Tacos

Depression Era Cupcakes

Real Deal Chocolate Chip Cookies
As per Michael Greger, MD, Plant-Based on a Budget gives you everything you need to make plant-based eating easy and affordable.
4.Love and Lemons Every Day: More than 100 Bright, Plant-Forward Recipes for Every Meal
PC-Amazon
The ultimate guide for cooking delicious, vegetable-packed meals.
Want to try flavorful vegetable recipes then Jeanine Donofrio's book is what you need. She covers 100 new vegetarian recipes in Love & Lemons Every day. Beautiful exotic food pictures take your heart away. 
Turn Butternut squash to the best creamy queso and broccoli to zest green rice burrito fillings and more. It's time to Introduce these new dishes to your dinner table.
This book covers smart tips for making healthy recipes along with the practical charts to make versatile vegetable broth, and clever ideas to use the tossed vegetable parts.
5.DIY Nut Milks, Nut Butters, and More: From Almonds to Walnuts
PC-womenshealthmag
Melissa King's DIY Nut Milks, Nut Butters, and More: From Almonds to Walnuts will help in craving your sweet tooth.
All you need is a blender and bag full of nuts and you are good to make tasty and nutty desserts and butter anytime. 
6.Vegan Richa's Indian Kitchen: Traditional and Creative Recipes for the Home Cook
PC -Womenhealth
Bring restaurant-quality vegan dining to your home. From aromatic curries to lentils you can cook everything.
If you love Indian cuisine then you need to have this book. Next time cook something spectacular and delicious and impress your guests.
7.Happy Herbivore Abroad: A Travelogue and Over 135 Fat-Free and Low-Fat Vegan Recipes from Around the World
PC-Womenhealth
This book covers every cuisine ranging from Vietnamese to French. Chef Lindsay S. Nixon's vegan meals are great for family dinners.
8. Rachel Ama's Vegan Eats: Tasty Plant-Based Recipes For Every Day, By Rachel Ama
PC -Livekindly
She makes cooking more enjoyable as she includes a song with a recipe, so can enjoy the song along with cooking.
Rachel takes inspiration from her the Caribbean and West African roots. Her dishes are easy to cook and ingredients are accessible too. Recipes are interesting and full of flavors. Some of her recipes are cinnamon french toast with strawberries, chickpea sweet potato falafel, peanut rice, and veg stir-fry, Caribbean fritters, and more.
This book is perfect to start with vegan food or to cut your meat intake.
9.Veganomicon, 10th Anniversary Edition: The Ultimate Vegan Cookbook  
PC -Amazon
Isa Chandra Moskowitz and Terry Romero updated their cookbook with 25 new dishes. It is a brand new edition of their book. It covers 25 new and 250 recipes. You will get everything from gluten-free to quick recipes for dinner. Moreover, there is a recipe for all occasions.
This book will surely turn your kitchen into a vegan powerhouse.
10.Fuss-Free Vegan: 101 Everyday Comfort Food Favorites, Veganized
PC -Amazon
Vegan food is a lot more than kale and quinoa. With this book, you don't have to spend much on the expensive ingredient. All the ingredients used in the recipe are available easily in the supermarket.
Sam Turnbull's book will change the definition of vegan food for you. Here you will have cheesy nachos and pizza, hearty burritos, gooey spinach and artichoke dip, decadent chocolate cake with a vegan twist.
This book covers 101 tried-and-tested vegan recipes for every meal. Also, her cheerful voice will brighten your day. It will be a getaway for your new vegan kitchen.
So with these cookbooks, embark on your vegan journey.
Do share your favorite with us!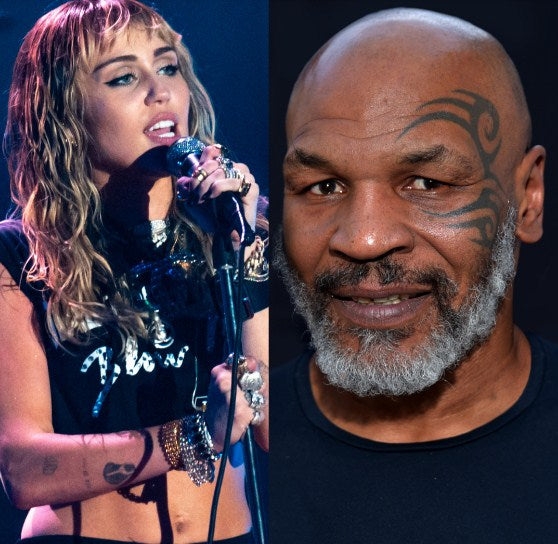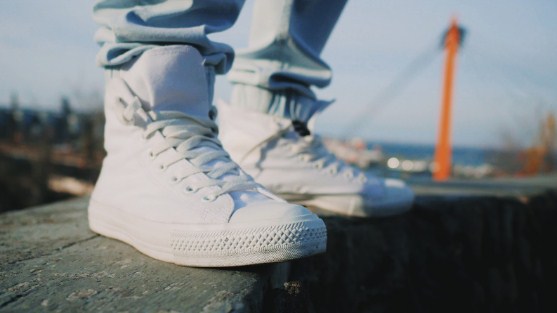 Eco-Friendly Vegan Sneakers
With the changing season, the people look for the new fashion and style, and in their list, the footwear occupies the top position.  In all such demands, the summer season is often accompanied by m...
Read more