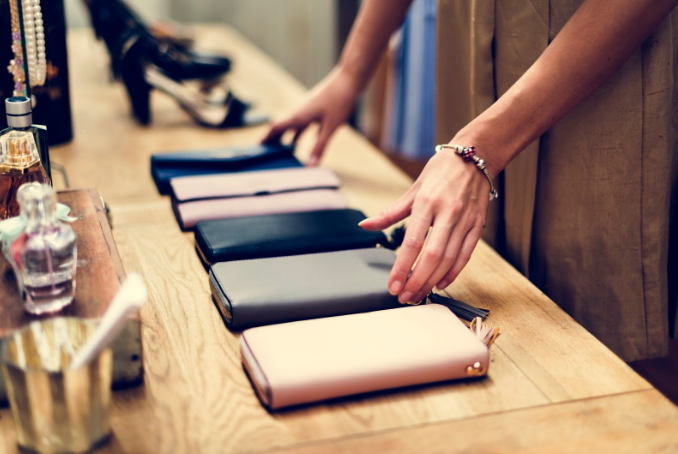 Vegan Leather Watches and Purses for Real Vegan Women
Veganism is an all-inclusive choice. When one chooses to be vegan, it is in all their life choices starting from the diet, to clothes, to accessories, to personal products. From shunning milk to silk to pashmina to white sugar to no animal leather. So, when you hear about things like vegan leather purse brands, they are not just fancy names meant to attract a cult. Vegan accessories are a part of a vegan's lifestyle and this is what these brands cater to. 
Why Vegan Leather Watches and Purses for Women?
Durable Like you Need It
Most people choose animal leather because of its durability. But what if vegan leather gives you the same tough durability as animal leather? Vegan brands offer durability with materials that are not made inhumanly. 
Vegan materials like vegan leather, recycled fabrics are ethical substitutes to leather procured from animal hides and equally durable when it comes to robustness. Be it a purse or a watch or a belt, even leather gets old with time and needs replacement. 
Short Carbon Footprint
The process that any kind of animal product does through, especially the ones that need tanning, has a way higher carbon footprint than other products. 
Choosing something as small and simple as a vegan watch strap instead of animal leather, you can shorten your carbon footprint. That is your bit for nature. 
Classy Styles
There is no style or texture that can be made in animal leather and not in vegan leather. From matte finish to glossy crocodile to classy plain, everything is possible in purses for women and vegan leather watches Australia. 
There is no dearth of classy styles only if you look for it. 
Humanity over Everything Else
A vegan leather purse brand? Great! A vegan brand that is PETA approved, even better. Being PETA approved means that it can be trusted to be vegan and cruelty-free and thus, ethical.  
For all those of you who are staunch believers of humanity, you'd agree that it does begin with being kind to people and animals around you, and with making daily life choices that are humane, just like choosing vegan leather accessories over leather accessories.  
Sustainability
Most vegan brands also lay emphasis on sustainability. So, choosing materials that are already least harmful to the environment, and constantly looking for and innovating even better alternatives, is something you can expect from them. And this is something we must vouch for. 
Things like recycled material, biodegradable materials, etc., go a long way in making fashion more sustainable than ever. 
Vegan choices can be easy to make once you understand the repercussions of using animal products. If you too wish to join the revolution that aims to make this world a better place for animals as much as for humans, these fashion choices are something you would want to make.