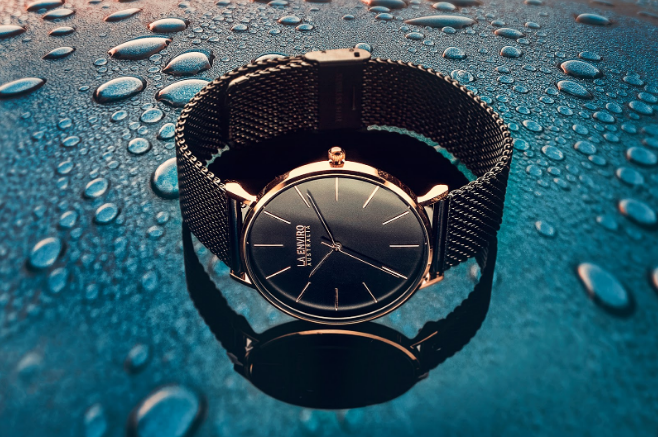 Vegan Watches—A Responsible Decision
No matter what kind of watch you are looking for, there is a vegan watch to suit your desire and sense of style. Manufacturers and brands from around the globe are recognizing the damage which the animal leather industry is causing to the environment and shifting to vegan alternatives. Ranging from budget vegan watches to luxury vegan watches you are sure to find the best vegan watch that complements your wrist. 
Why Say No to Animal Leather Watches?
The leather itself is one of the biggest environmental hazards. Starting from an enormous carbon footprint to chemical pollution, the leather industry pollutes the environment in every possible way. According to a report by worstpolluted.org, approximately 2 billion people are affected by just 85 tanneries.
Millions of animals are slaughtered legally and illegally around the planet for the production of leather. Most of the animals are killed unethically and in the most brutal ways especially in the illegal trade practice.
The tannery industry is another big source of pollution for the environment. Many tanneries, especially in underdeveloped countries, dump all the chemical waste in the flowing rivers. Dumping the toxic waste in rivers harms aquatic life and in the long run ruins marine life as well. 
Therefore you are saying no to leather watches will contribute to the preservation of the environment, wildlife, aquatic life, and marine life as well.
Vegan Watches—As Stylish as Kind
Whether you are a fashion junkie or a lover of the classics, you are bound to find vegan watches that complement your style. 
For fashion enthusiasts vegan watches come in vivid designs and colors to suit your wardrobe. With economic variables available it won't hit you hard on the pocket even if you buy a couple of them to go with different styles of clothing. 
For those who prefer luxury, luxury vegan watch editions fulfill the desire. Faux leather imitates all the properties of real leather and sometimes performs even better than leather in durability and style.
Pride in Ethics
Leather was a good choice when a better material wasn't available. Now better-performing and better-looking materials are available. There is no reason to prefer leather over a vegan watch. 
Considering all the hazards that the leather industry causes to the environment and wildlife, it becomes a responsible choice and a matter of pride if you choose not to buy leather products. Wearing that vegan watch you just don't wear a timepiece but you wear the pride in saving the world from so much damage. Each one with their bit can make the difference. 
With options available for every leather variant and knowing all the effects of the leather industry, it would be a responsible decision to opt for a vegan watch instead of the leather variant.