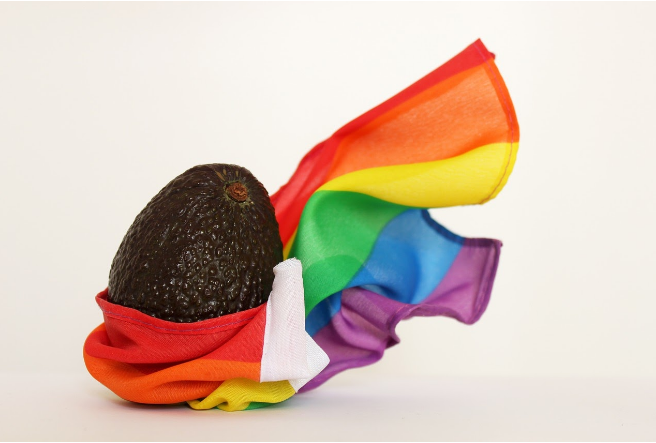 7 LGBTQ Vegans Who are Making a Difference
It's encouraging to see that the world is now gearing up to accept the LGBTQ community but sadly there is still considerable resistance towards it in society. It's not uncommon that an awful lot of LGBTQ's still have to shout out loud to be heard by society. And being LGBTQ and vegan is even a tougher stance given the resistance of many societal groups against both these choices. But, guess what? There are so many of them that are contributing so much to society that the world can't turn a blind eye. 
So, we thought we'd put together a list of 7 LGBTQ vegan people who have made a significant difference and are looked up to by the society, especially the LGBTQ community.
Miley Cyrus
Cyrus has captured the hearts of millions with her enigmatic country voice, amazing songwriting, and a dash of acting too. She has been entertaining us since her childhood days and Hannah Montana and now has become one of the most successful entertainers of the era. She has received many awards and praises both in the field of music and acting. 
This American icon turned vegan in 2014 and has been advocating animal rights since then. With a massive following on Instagram, she is definitely one celebrity making a big difference.
Ellen Page 
Ellen needs no introduction. She is one of the most famous directors/actors and an Austin Film Critics Association Award winner. Hollywood looks upon Page with respect. Her compassion towards life makes her an environmentalist. She advocates veganism and is strictly against cruelty towards animals.
One of her famous Tweets always steals the show: 
"Why are vegans made fun of while the inhumane factory farming process regards animals and the natural world merely as commodities to be exploited for profit?"
Sia
Sia Kate Isobelle Furler, the Australian singer, and songwriter is now an international superstar. With her distinct voice and eye-catching videos, she has undoubtedly become one of the red carpet celebrities. 
As a former member of PETA, she believes in the conservation of life and is strictly a vegan. She is continuously working in advocating veganism and welfare for animals.
Simon Amstell
This remarkable LGBTQ British stand up comedian, television actor, writer and director holds compassion for all forms of life in his heart. His famous works of direction are Carnage, Benjamin, and Grandma's House. 
Simon professes veganism and his work which can be seen in bits in his outstanding acts of comedy and television shows (quite a way to proceed subtly but effectively).
Jane Velez-Mitchel
Jane Valez Mitchell is a television host, author, and journalist who is openly lesbian. She is most renowned for her investigative TV show which aired on American cable news channel, HLN for six years straight.
This incredible woman who came out in 2007 has now been a vegan for 24 years. She now focuses most of her attention and works around animal rights. She is by far, one of the most known vegan advocates. 
Jason Marz
This American singer/songwriter reached #4 on the US Billboard chart with his single "The Remedy (I Won't Worry)". The musician follows a vegan lifestyle and owns a strictly vegan restaurant called Gratitude Cafe in Los Angeles which also happens to be quite a popular one. 
Alan Cumming
This Scottish actor, who resides in the United States of America, is known to be as passionate an advocate for the LGBTQ cause as for animal rights. 
Cumming turned vegan in 2012 and has been so ever since. He even went as far as writing a letter to the CEO of Dairy Queen (an American chain of soft-serve ice cream) suggesting that they should offer vegan ice cream options at all their restaurant outlets. And well, Dairy Queen does offer vegan options now. 
The LGBTQ community is proud of them all but these are only a few to names from the vegan LGBTQ community who are making a difference. If one looks around, they are sure to find endless examples of people who are making this world a better place in more ways than one.