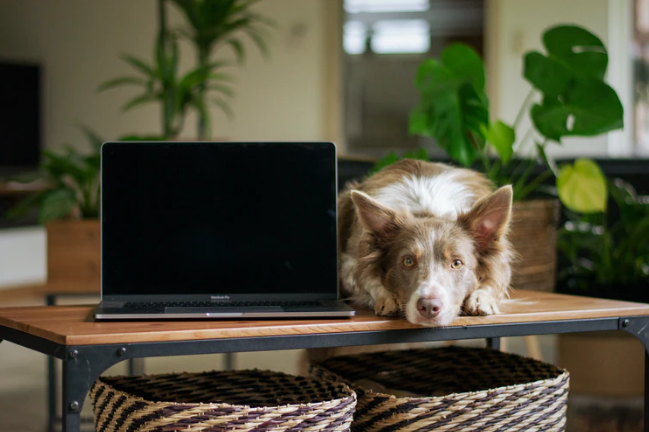 5 Latest Movies for Animal Lovers to Watch in Quarantine
Can you imagine a world without animals? I can't. And I can't recall a time during my life when there weren't great animal movies to watch. While I grew up on ones like Bambi, there are so many good ones that came along later and are still coming in. 
So, we thought we'd put a list together with 5 latest pro-animal movies you can watch in 2020 if you are still self-quarantining. 
The First Cow 
This movie hit the Box Office in August 2019 but is one among the best you can watch in 2020. Reichardt's movie is an adaptation of Johnathan Raymond's novel The Half-Life.  
It is a quiet portrayal of odds. As a docile cow, an animal so domesticable is placed into the untamed wild, there buds a friendship in Oregon. This is the story of an intimate friendship among the cow, the characters of Cookie Figowitz, and King Lu, set amidst the cruelty of capitalism in a developing economy. The movie is pretty understated but it may be the best you will see this year. 
The Call of the Wild
Again a late 2019 release, this movie is about Buck, who is a spoiled loving dog living in all the conveniences of the modern amenities of Santa Clara (California). But, as fate would have it, he is nabbed and brought near the Arctic circle, where he escapes and meets John Thornton. Buck warms up to John and a bond of friendship blossoms between the two where John decides to go on an expedition to the unexplored places of Alaska with Buck and a team of sled dogs. The movie is an adventure tale. Excellent cinematography and amazing wilderness make it more than worth watching. 
Togo
This eponymous film features yes, Togo, the Siberian husky you will fall in love with and his musher Seppala. These are the two central figures in the serum run to Nome in 1925 which was meant for transporting diphtheria antitoxin serum. Two teams of dog-sleds were relayed to brave through the almost fatal weather conditions covering around 828 miles so that the serum could be brought in to save the Nome from diphtheria. 
The movie invokes pure affection for the pup Togo who is different but so in love with Seppala that the latter is forced to recognize Togo's potential as a lead dog. You love Togo throughout the movie, especially when he pulls through the serum run being a senior dog and that in fatal weather conditions. The movie is, however, not just about Togo's charm and bravado. It is about the bond between Seppala and Togo; the one that warms your heart. 
Dolittle
This magical film is set in the early Victorian era. Dr. John Dolittle (played by Robert Downey Jr.) has the ability to communicate with animals. Dolittle has isolated himself from fellow humans after the demise of his wife. 
One day a little girl "Lady Rose" approaches him for helping Queen Victoria. She had been poisoned and Dolittle had to take a journey to a mysterious island with his fellow pets to find the healing tree to make medicine for the queen. The movie is a pure entertainer and must watch if you are willing to travel into the magical.
Scoob!
Who doesn't love the cute and funny crime busters Scooby and Shaggy duo? They have been entertaining us since our childhood. And this movie takes us where it all began. The movie showcases how they met for the first time and how they teamed up with Daphne, Fred, and Velma to form Mystery Incorporated. The film is a full entertainer and brings wafting nostalgia to its viewers.
Well, there are a couple of more movies slated for 2020 but, with the virus at large, I'm not sure when they're coming our way. But hey, till they arrive, we, animal lovers do have ample time to watch these ones.