Article: Vegan Watches: New Cruelty-Free Accessories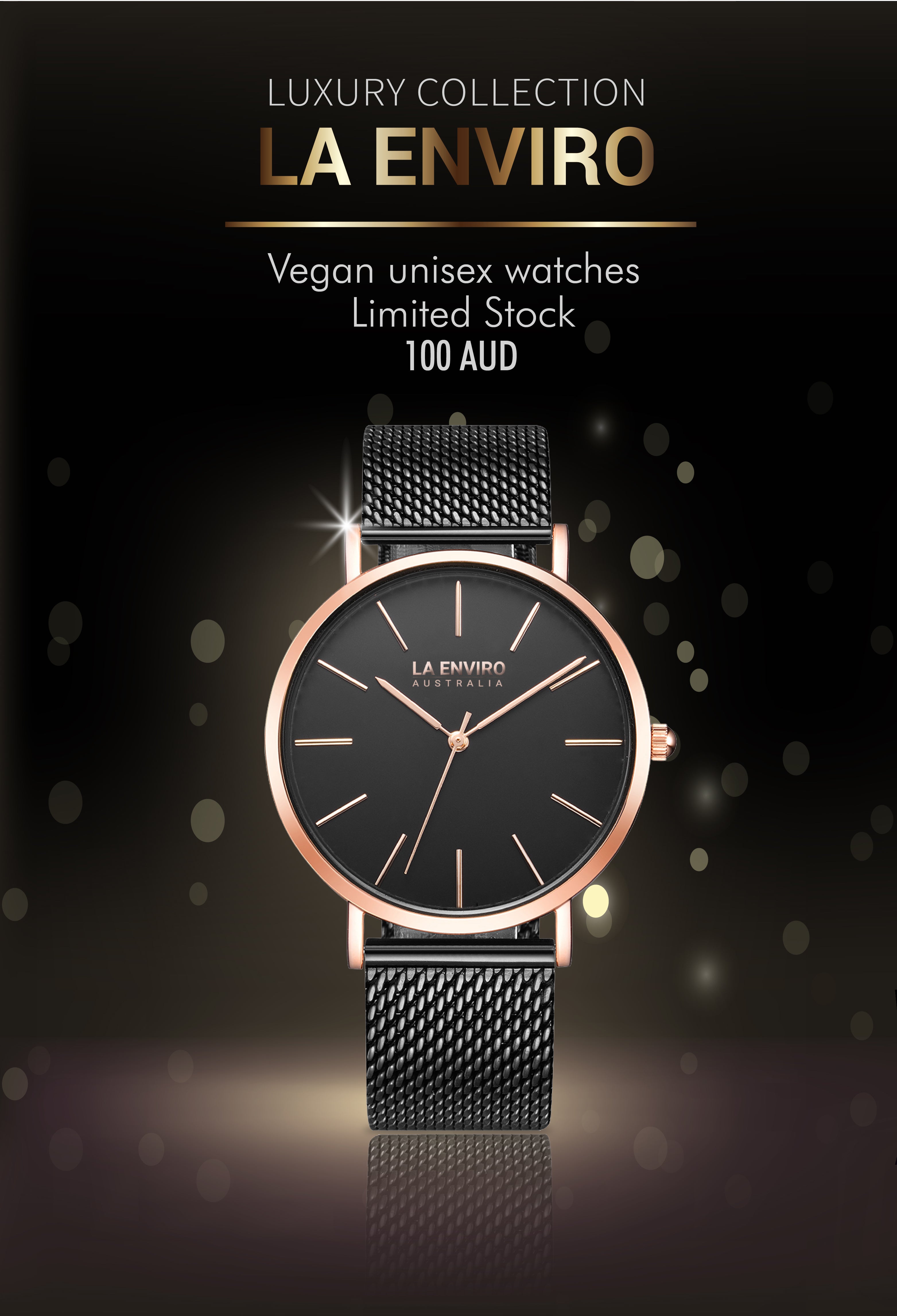 Vegan Watches: New Cruelty-Free Accessories
Vegan watches
 are the one where no animal product is used in the making of the watch.
Mostly watch dials are made up of stainless steel or alloys or even wood nowadays but the strap of the watch is where it makes the difference.
Most of the watch companies use straps made up of genuine leather thus making them non vegan watch straps. Vegan watches straps are normally made up of vegan leather also known as faux leather or artificial leather or synthetic leather.
There are so many different types of Vegan leather are available in the market. Most commonly used one is the PU LEATHER or Polyurethane leather
The main raw material used to make a polyurethane are di- and tri-Isocyanates polyols and Other materials are added to aid processing the polymer or to modify the properties of the polymer.
PU leather has been in the market for a while and is probably the most used material at the moment.
It is quite durable and lasts quite long when used correctly.
If we compare it to animal leather, it is still a better option with regards to ethics and impact on the environment.
Another benefit is that it is water resistant, which makes it easy to clean. PU Leather costs less than real leather because it is easier to manufacture.
PU leather can be made into a variety of colors and styles and is very light.
AT LA ENVIRO, we use PU leather for our watch straps and stainless steel mesh straps. We are committed to not use animal leather in any of our products. Our main aim is to save animals from the brutal treatment in the leather industry and make products that don't involve real leather and are cruelty free.

All our products are PETA approved vegan and we are always looking for eco friendly ways to manufacture our products.
Please check video below for more info -