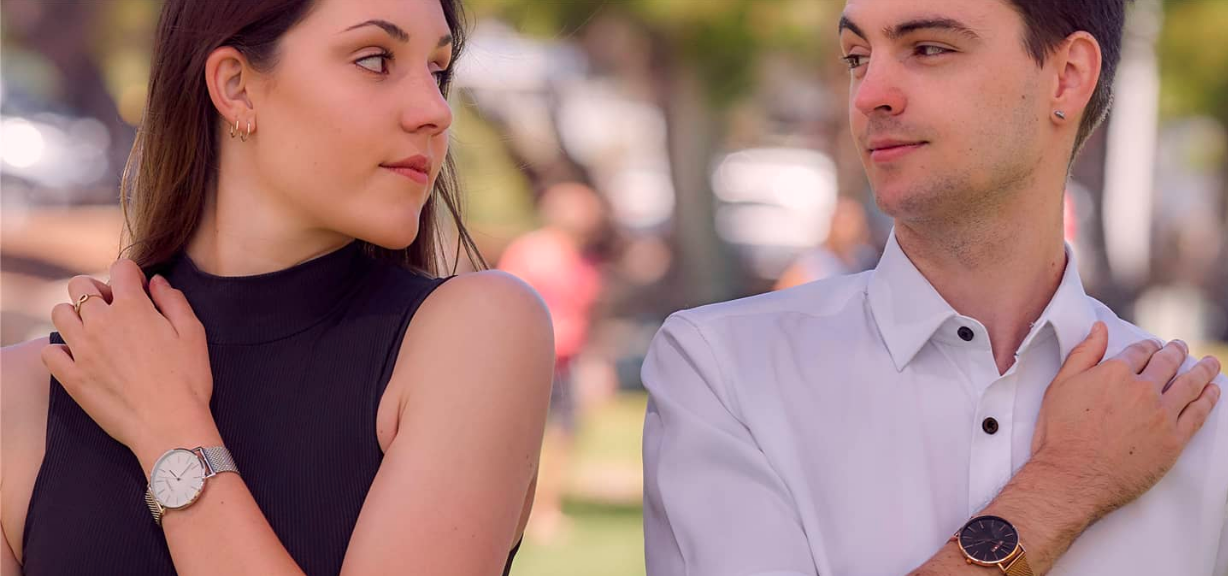 Vegan Watches & Wallets To Buy Under 100$ USD
If you have just started your journey as a vegan, then just having plant-based food is not enough. However, you got to consider an ethical lifestyle too. 
An ethical lifestyle means you have to use vegan products and live a sustainable life. In addition to this, cruelty-free cosmetics, buy vegan stuff especially vegan clothes and accessories like a vegan watch for females/women, luxury vegan watches, and more.
If you are stern enough to follow the path of veganism, but wondering will I have to compromise on fashion? The simple answer to this is a no, you can get vegan accessories and clothes of your choice. All you have to do is look for the right destination. At LA ENVIRO, we provide the best luxury vegan watches for men/women, vegan wallets. 
Check out LA ENVIRO exclusive vegan watch for men, vegan watch for females, and vegan wallets. All these are under 100$ USD. Yes, you heard it right, vegan is not always expensive. 
Here are some of LA ENVIRO luxury vegan watches and wallets for both men/women at less than $100 USD.
1.ROSE GOLD WITH ROSE GOLD MESH STRAP I TIERRA 40 MM
This rose gold mesh strap watch being vegan is nothing less than any luxury watch.  In fact, it gets brownie points for amazing style and clean finish.
This vegan watch will surely make a statement wherever you go. It will compliment your black shirt and other formal outfits too. Moreover, a great fit for a gentleman who prefers classy timeless pieces. For $78 it's worth a steal , isn't it?
2.ROSE GOLD WITH RED, BLUE & WHITE NATO STRAP I CLASSIC 40 MM

 This piece needs to be in your wardrobe for those coffee dates and brunches girls. The thick glass case makes it sturdy enough. Furthermore, it's scratch resistant. You can pair it with your spring/summer dresses and feel comfy.
3.GOLD WITH BLUE STRAP I CLASSIC 40 MM
This elegant blue strap vegan watch can  complement any of your dresses .This blue strap is bold enough to take your outfit to the next level by keeping the overall look low-key. 
You can pair with your white tee/shirt and favorite trouser or any summery dress and you are good to go. It is priced at $93 which makes it a great fit.
4.MINIMALIST UNISEX VEGAN LEATHER WALLET - BROWN
This is a steal at $34 for every minimalist out there. It is made up of premium vegan leather and has a timeless stylish finish. It also comes with a solid interior card chamber which can hold up to 6 cards.
5.ELLE CROSSBODY - BLACK
It's a luxurious pebble textured camera style bag , you need to make a space in your wardrobe for cross body bags. They are comfy and look stylish too. 
It will look chic with any of your casual outfits . So bring home this beauty at $93.You can never lose a fashion game with the right crossbody bag.
All LA ENVIRO products are PETA approved and 100% vegan and cruelty-free. So, when you buy vegan watch from LA ENVIRO you contribute indirectly to the environment and donate a decent amount to the charity. 
It's high time we should say no to leather and opt for
vegan watches
and wallets
.
Remember, if you take a step ahead hundreds will follow you.