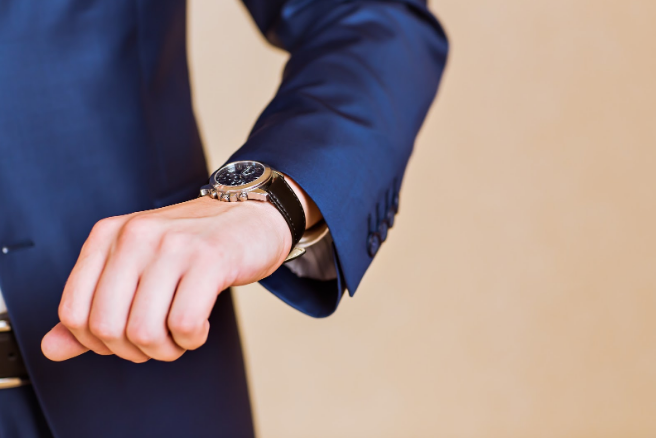 Why the Classic Wrist Watch Is an Evergreen Possession
Wrist watches have been an essential accessory for men and women for ages now. Once used only to refer to time, it made its way well into fashion within no time of its introduction. From mechanical watches to quartz, a diamond watch, or even faux leather watch, a wrist watch can never be replaced with your smartphone. 
Smart watches just like the technology they are equipped with flooded the market for a while but with more people realizing the shortcomings of investing in the short-lived product life cycle product, the classic watches still remain the number one choice among people of all ages.
But, that is just one reason. So, here are 6 great reasons why a classic wrist watch will never cease to be an evergreen possession. 
1. It's, Well, a Classic
What else needs to be said? The term classic itself is a synonym for evergreen fashion. Some watch companies are more than a century old, and with the release of their limited classic edition, the classics become a hot cake. And even for newer brands, classic models are something that always captures the hearts of the buyers for their simplicity and uncomplicated upkeep.

Never Goes Obsolete


Even the simplest of watches is a complete watch in itself and any enhancements made to it at this point of time are just a trend. The evolution of watches tells us that they came of age a long time ago. So, even a 100-year watch may still be in use and in fashion. 
Any tech-infused watch that sells on the new features it offers can soon become obsolete with the launch of the new editions with new technology. 
Ease of Use
All you need to do with a wrist watch is just lift your wrist up, and you have the time right there, even if your hands are not free. When you have a wrist watch, you are not forced to carry your mobile phone everywhere, especially in meetings just to be aware of the time. 
You don't need to charge it every day. Batteries last for years. They are mostly water resistant. You have it so easy with the wrist watch. That is a convenience other gadgets will never offer.
Value


In most cases, classic watches tend to gain value over time. Some of the classic watches become collector's editions and gain extreme value over time. That is something that smartphones, smart watches, and basically any digital device will never give you. Even if your watch is not a collectible, it will last way longer than your smartphone. 
Legacy
Can you remember a cellphone belonging to your grandfather being in use today? But well, the evergreen ancestral watch is pretty much commonplace as an heirloom. They are passed on like the legacy just like the classic pearl necklaces. A wrist watch, in that case, is not just an accessory or utility, but an emotion. 
At LA ENVIRO, we make the evergreen wrist watch even better. We do it the vegan way. Trust our classic range of unisex vegan watches for men and women to be everything that elegant style and reliable utility have to offer.