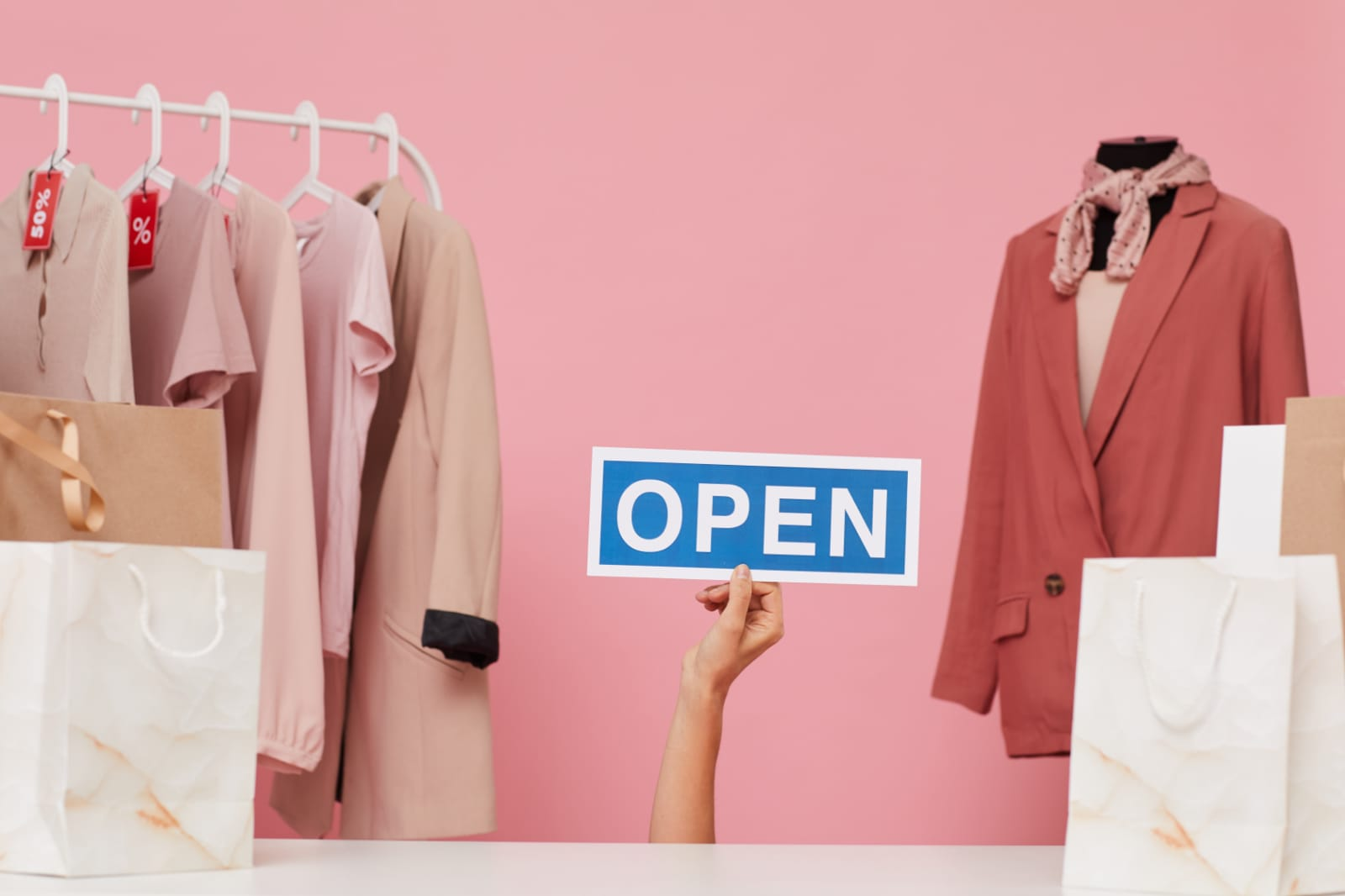 20 Cool Vegan Stores Worldwide
Veganism movement is at its boom. A lot of people have been active in their support for plant-based products. Numerous celebrities and famous personalities have started getting involved in the entire animal cruelty debate.
Many of them have converted to veganism for environmental and health benefits. However, it is not just them who have opted for plant-based. A considerable percentage of their fans have also joined the vegan movement after looking at their favorite celebrities. The recent tweet about Katy Perry going 100% vegan is a great example. 
Moreover, the increasing ratio of vegan people has increased the number of retailers selling plant-based products. Hence, the market has grown vastly for the sale of vegan products.
From food items ,watches to footwear, many brands and companies are now  willing to invest in the vegan market. The growth of these brands is imminent, with so many celebs and influencers involved now. There is also so much talk about vegan products and stores on social media. 
These vegan stores kept their huge profits at bay, all they thought was about humanity and sustainability .They truly deserve all the hype for their good work and ethics.
Here are some major vegan stores to look out for in 2021:
 PC: Naturalia.fr
Founded by Jan Bredack in 2011, the popular French organic grocery chain Naturalia started numerous new ventures. One of them includes the all-vegan stores that have opened in many locations all over France. Each location offers over 2,000 products ranging from produce and packaged foods to personal care and household products. If they do well, the company says there's a good possibility they'll open more!
PC: Vegnews.com
The path to fitness is a difficult one. Numerous individuals are attempting to stay fit and exercise daily. Protein is a critical nutrient for the development and building of your body. Founded by Charles Chang and Brendan Brazier in 2004, VEGA is the #1 plant-based protein powder company. Say hello to wellness with VEGA and their variety of vegan protein powders.
PC: Tripadvisor.in
Founded by Michael Sabet in 2011 and opened for the first time in Long Island, it is the first vegan bakery ever to open there. Even better, the owner plans to partner with a dietitian to advise shoppers on how to prepare vegan meals and stick to their plant-based diets.
It is an Australian 
online vegan store
, founded by Jasmine Meelu in 2019 with a notion of taking care of people's fashion demand without harming any animals.
They offer 
vegan handbags
, vegan wallets, and vegan leather watches. All their products are PETA approved and 100% cruelty free. LA ENVIRO uses recycled plastic bottles lining in their bags and donates over 10% off every sale to various charities. They provide free shipping worldwide.
Flora & Fauna- AUSTRALIA: 
Founded by Julie Mathers in 2014, it is Australia's largest cruelty-free store that retails a variety of products, ranging from makeup to skincare and fashion. The online store especially became extremely popular during the lockdown.
            PC: Naturalproductsglobal.com
Many people claim that Berlin is the new epicenter of veganism, and it's not hard to see why. Veganz is the most recent and most exclusive vegan grocery store that has opened in Berlin, Vienna, and Prague. Founded by Jan Bredack in 2011, the Berlin location has a variety of products as well as a vegan shoe retailer.
PC: Pinterest.ca
It's a vegan-friendly online shop that offers plant-based gourmet snacks that are nutritious, healthy and tasty. Deja Vegan is a PETA Business partner and they donate half of their profit for the betterment of animals.You can get gluten-free, grain-free (paleo), non-GMO, macro-friendly and kosher treats and a lot more.
PC: Themorphbag.london
Founded by Annick Ireland in 2019, it is one of the biggest vegan shoe brands in the world. Along with designer shoes, they also sell bags and purses for women. The combination of cruelty-free and stylish is evident in this epic brand of exotic products.
PC: Pinterest.com
Founded by Alon Hochberg in 2017, it was founded on the realization that there can be a billion questions about veganism and vegan products. All of these questions will lead you to products that are generally scattered all over the place. But with Billion Vegans, you can find the answer to all your questions and the products you've been looking for under one roof. And to show their dedication to supporting the vegan community, Billion Vegans donates 10% of their profits to various vegan nonprofits.
PC: Facebook.com
Think of the Vegan Warehouse as the Etsy of vegan marketplaces. It's your one-stop-shop for all the scented soy candles, coconut bowls, and smudge kits you've ever wanted. Founded by Carl and Ewelina Augustin in 2017, the Vegan Warehouse is famous for beauty apparel, skincare products, and numerous plant-based cosmetics.
HaGal Hayarok (Green Wave)- ISRAEL: 
PC: Happycow.net
City Tel Aviv is giving a tough fight to Berlin for the most vegan-friendly city title. All vegan grocery HaGal Hayarok is located in Tel Aviv where it is  serving the city's sizable vegan population. As per the rumors, the store is considering becoming a chain and expanding to other countries in Europe. It was founded by Eylon Zakler in 2017. 
PC: Happycow.net
Footwear is considered one of the most essential aspects of fashion nowadays. However, many designer brands use some amount of animal fibres. With Vegan Style, upgrade your wardrobe with some excellent quality shoes which are 100% plant-based. It was Founded by Justin Mead in 2010. They sell vegan accessories like wallets and watches.
The Olive Jar - AUSTRALIA:
PC: Facebook.com
It's Tasmania's first ever vegan grocery and coffee shop. The store is owned by Jake, Naomi and Ollie. They sell essential pantry and frozen goods, vegan accessories and soon will be making room for wholefoods and fresh produce.
Vegan Grocery Store AU- AUSTRALIA: 
PC: Abetterkind.com
Founded by Jess Bailey in 2001 in Australia, this vegan store has also been around for a while. It has the biggest range of vegan food products in the entire country—most of the Australian public shops from here to satisfy their plant-based needs.
PC: Reddit.com
Founded by Lisa Ruskin back in 1999, it is the UK's top vegan product seller. Founded in London, it has been a part of the cruelty-free industry for a long time. With over 600 plant-based options, it is the biggest store in the entire country. Serving customers with whatever they require, it is known for fast service and a variety of options.
    PC: Thekitchn.com
New York City, also known as the Big Apple is famous for some of the most exclusive stores. Founded by Jeremy Dean in 2011, Vegan Bodega comes under this category and is indeed one of the best vegan grocery stores in the country. The store sells local vegan products, and makes new products available for shoppers in New York City. Some local products shoppers can find at Vegan Bodega include Monk's Meat, Barry's Tempeh, Gone Pie, Sweet & Sara, Rescue Chocolate and much more!
PC: Shopvegn.com
Well known all over Canada, VEGN is one of the main hubs for vegan products. Originally founded to support their own needs, founders Brett and Diane then immediately grew the foundation of this epic vegan store. Moreover, they donate a portion of the profits to animal and environmental protection organizations. They believe that, together, we can make this world a kinder place. 
PC: Happycow.net
Finland isn't exactly known as the most vegan-friendly country, which is why it's intriguing to know that all-vegan grocery store Vegekauppa has opened in Helsinki. Founded by Samuli Seppala in 1992, the store indeed has the widest variety of products ever seen in the country. Thus, it is a go-to location for all the vegans out there.
PC: Canada247.info
Founded by Jason Antony in 2015, it is Canada's first and only all-in-one vegan store. All products they retail are 100% cruelty free. Moreover, the variety of options they offer are excellent for customers looking to try new things. If you are vegan, it is truly the best destination for you to complete your grocery shopping. 
PC: Veganessentials.com
Was the vegan movement even alive in 1997? Well, we don't know that for sure. However, we know that Vegan Essentials is one of the oldest plant-based stores opened back in 1997. Vegan Essentials have been serving the community ever since. Additionally, they have also been voted as the best online vegan store from 2005-2018. With a wide range of products, they continue to serve the plant-based movement daily. Sue Ernster founded Vegan Essentials back in 1997. 
The emergence of veganism in the world has changed the entire outlook of popular grocery stores, fast food restaurants and apparel retailers. McDonalds and Burger King have come up with numerous vegan options. 
Walmart has introduced a whole vegan section of products. The entire market is adapting to the current demand. Establishment of more and more vegan stores is imminent in the future.