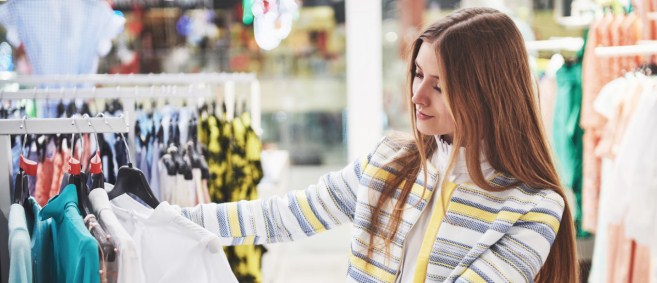 7 Cool Vegan Stores in New Zealand
Becoming vegan means changing your lifestyle for the better. It not only benefits you but the whole planet. 
The word vegan is not limited to food, it covers shoes, accessories, clothing, cosmetics, and many more. Many vegan stores are opened worldwide to cater to the demands of vegans.
Now, you don't have to visit different stores to get the vegan stuff. Instead, you can find all the animal and cruelty-free items under one roof.
Retailers and companies are getting more aware of the demand for vegan products and so are investing in the vegan market. The vegan market is skyrocketing, it's not just vegan food that is getting popular, but vegan fashion is gaining momentum. 
As per Grand View Research, the vegan leather industry is anticipated to hit $85 billion by 2025.
New Zealand is not only about beautiful green landscapes and outdoor sceneries. Moreover, it harbors many vegan stores that are quite popular. Here in this blog, we have highlighted some popular New Zealand vegan stores that you need to check out.
1.The Cruelty Free Shop :
Located in Auckland , the Cruelty Free Shop provides valuable vegan items to the people of Auckland. You  get a wide range of vegan food, household items, personal care products, cosmetics, clothes ,animal food and more. Apart from these , they offer vegan belts, wallets , bags and tees.
They bring the best local,national and international products that are 100% cruelty-free.
To support the animal community , they donate a portion of your money to the welfare charity of your choice.
Not only this, they use recycled packaging so that they can contribute towards the planet. If you shop with them that means you support them in making a better and kinder tomorrow.
2. The Vegan Supply :
PC: Vegansupply.co.nz
They have been supplying Kiwis vegan delights for 40  years. It is owned by a Kiwi family and operated by the same. They also provide an online delivery option where they deliver fresh vegan delicacies to your door.
3. Mostly Vegan :
It's a one stop shop for vegan groceries .Located in Hamilton East serves eco-friendly, gluten-free and allergy friendly options. 
4. The Vegan Health Store :
It's one destination  for your vegan health and wellness products. The business is based in Hamilton, New Zealand. Their mission is to bring the best quality vegan health products and pantry to your doorstep.
5. The Nuovo Pantry :
It is a 100% vegan speciality food store. They provide Gluten free ,Soy free food, Dairy free cheese and more. They aim  to provide cruelty free products at fair and affordable prices. The store conducts thorough research to ensure that  stock is 100% vegan .It's located in  Parklands , Christchurch.
6. Robinson's :
PC: Robinsonsmarketstore.co.nz
It is Aotearoa's first fully plant-based super store. Here you can get the essentials like a wide range of plant-based supplements , deli meats , superfood, herbal and even homeopathic products under one roof. 
Apart from these you get protein powders, pre workout formulas , energy bars and more. If you can't visit the store physically you also get an online shopping option.
7. Vegan Christchurch Society : 
PC: Veganchristchurch.org.nz
It's Canterbury's dedicated hub for vegans and vegetarians. They sell various merchandise to raise the funds for animal welfare . You can check out their store where you can get  cookbooks, cool keychains,badges, stationery,stickers and more.
So, these were some popular vegan stores of New Zealand . If you would like to add more into the list feel free to share those with us.