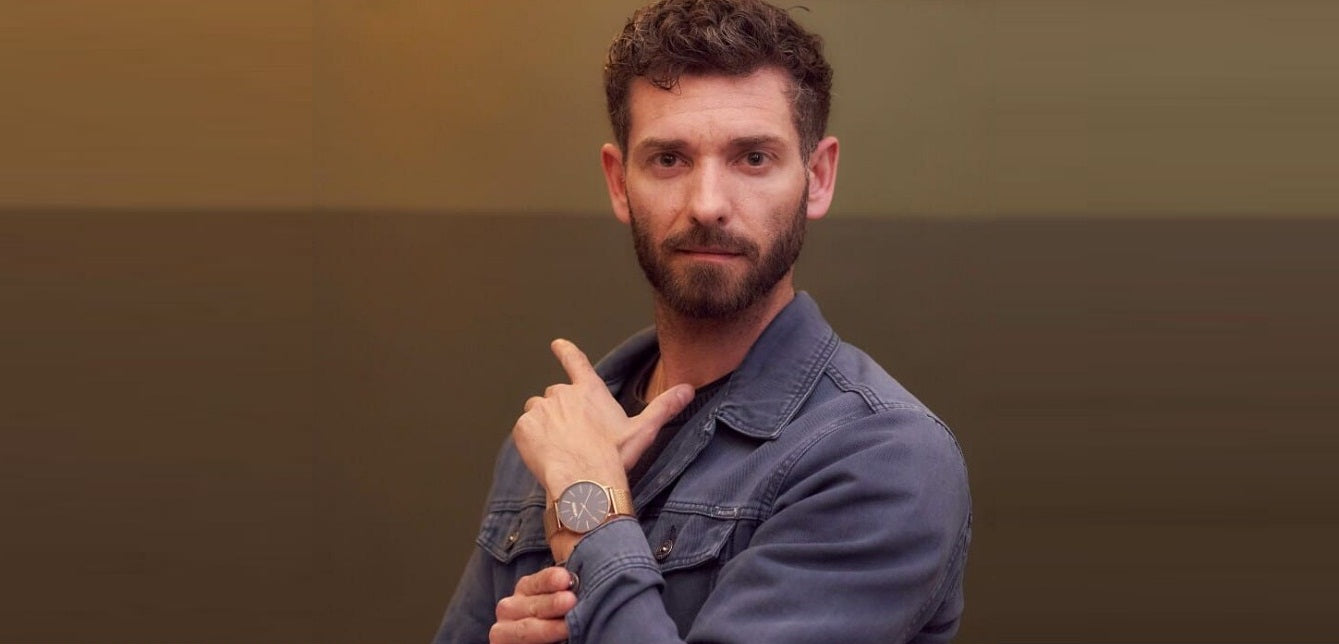 8 Watch Rules ALL MEN Must Follow | The RIGHT Way To Wear Your Watch
There is a rule for everything, even for the clothes, shoes and even watch you wear!
Astonished!
But that is actually true.
When you go out to get a watch you have heard about different types and styles, but why so many different categories? Have you ever wondered?
Well! Many among you have not!
This all gives your personality a different look and overall gives you a complete appearance.
But among so many different styles and patterns, still many among you are not aware of the right way and rules of wearing a watch.
If you too are one among them, then here is the article that gives you detailed information providing the right piece of information on how to wear the right kind of watch to make a perfect match with your dress and event too.
Rule No. 1: Always Wear a Watch on the Non-Dominant Hand
Men love to wear watches but still many do not have any idea on which hand to wear a watch?
This is most common of all.
Well, the right answer to this confusion is to wear it in the non-dominant hand i.e. the one who is right-handed should wear it in the left hand while the one who uses the left hand for all kinds of primary jobs should wear it on the right hand.
Simple!
Wearing the watch on the non-dominant hand makes you feel comfortable and prevents you from the hassle or any kind of obstruction while working on a laptop or other day to day tasks.
Rule No. 2: Match Watch with the Clothes and Occasion
Imagine you are going out jogging wearing a dress watch or fitness watch with formal wear.
Most among you would be actually laughing after thinking the way it looks. Isn't it?
Therefore, it becomes vital to pick the right kind of watch that goes perfectly with the outfit you wear.
Along with the other cultures, it is also traditional not to wear a watch with the black-tie dress. But if you are attending any wedding or gala you can pair it with an heirloom watch.
Thus, it is important to pick the watch that actually matches your outfit.
Rule No. 3: Wear the Watch that Fits you the Best
Although this rule is not the one to be followed, do you like to wear a watch that does not fit you?
Wearing a loose watch will break the band while too tight hurts your wrist.
So here you can consider this rule while choosing the watch for you.
Rule No. 4: Wear the Watch at the Right Place
This is one of the most important rules to follow while wearing a watch. Wearing a watch on the wrist! But where?
The watch should not be worn on or after the wrist. In fact, it should be best placed at the position that helps you in moving your hands freely.
Wearing it too close to your hand can actually hurt you and moreover following this rule helps you fulfill rule number 3, i.e. choosing the one that fits right on your wrist.
Rule No. 5: Pick the Watch of Right Size
The next rule is to consider the dial size of the watch.
Every other wrist is different and so does the watch. It is therefore good to have a watch that suits your wrist.
Don't go for the massive looking watch for the smaller wrist size as it will overpower your wrist and impacts your overall look and style as well. On the other hand, wearing too small can actually give it a feminine look.
In general, you can have a dial size between 35 mm to 42mm. Thus, pick the watch that fits you the best and looks fabulous.
Rule No. 6: Consider Metals and Leather Color
When wearing a leather watch then it is good to consider the color. Make sure it matches your belt and shoes.
There are different types of leather, but vegan leather watches are trending. Learn completed details and information of the vegan products and opt for the cruelty free watches to style up your personality.
Other than this, the metal of the watch should go with the jewelry or buckles of your belt.
Rule No. 7 Do not Check the Time while Talking
Here is another rule that does not go with wearing or selecting the watch but actually goes with the etiquette to follow.
Most of you have not noticed but looked to your watch amidst your conversation with anyone or maybe someone has done this while talking to you?
If yes, then it makes you feel that your conversation is boring to them. Isn't it?
It is therefore important for you to be careful when or when not to check the time.
Rule No. 8: Avoid Wearing Same Watch Everyday
Men are not behind when it comes to the collection of things ranging from shoes to watches.
Although this is not a mandated rule, wearing the same watch every day can make you feel bored, and also not the same watch goes with every outfit you wear.
It is therefore good to have a range and different kind of watch.
Wrapping Up
So above are some of the simple rules men should follow while selecting or wearing a watch.
Now it is up to you whether to follow or not, but following it can actually enhance your personality and overall looks.