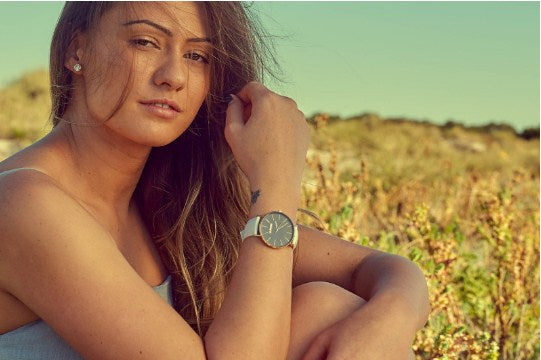 Be Compassionate - Choose Luxury Vegan Watches!
You might have noticed that everyone around you is going vegan these days. 
Well, Vegan is the new black. People want to preserve the environment and contribute ethically against cruelty towards animals.
It is a sweet gesture as animals also deserve care like us humans. And, we have no right to torture animals for our own needs.
Veganism is not only restricted to plant-based diets, but there is so much more to it. People are switching over from drugstore to cruelty-free cosmetics as they are healthier and free from bad chemicals and dyes.
According to Sentientmedia.org in 2005, there were 2 million vegans in the US, but today this number has exceeded 6.5 million.
Seeing the stats many industrialists have started working in the same direction. 
You might be seeing the market getting stocked with many cruelty-free products such as cosmetics, vegan food products, and now luxury vegan watches.
So, as a human, it becomes our social responsibility to choose vegan products over others. 
If you really want to contribute towards the planet, you can start by using all vegan products, be it clothing or accessories.
 Let's start with vegan watches.
What are vegan watches?
Vegan watches are non-leather watches that are made of 100% vegan products. Its manufacturing involves no animal harm. 
Watch is the timeless piece that you own. A good watch is enough to make a statement. But, that doesn't mean you need to have an exotic animal skin leather watch, instead, you can opt for non leather watches and show some care to the environment.
Choosing a luxury vegan watch doesn't mean you have to compromise on design and style. You get everything!
Back in the 19th century, fashion was different. People used to wear leather clothes and for that, I don't know how many animals were slaughtered.
Now it's time to make sensible moves and switch to sustainable and environmentally friendly products.
We just have to take that first step and we all can make a big change.
At LA ENVIRO, we have already taken the initiative by using PU leather for our watch straps. We do not use animal leather in any of our products. Our motive is to save the animals from brutal treatment and make products that are cruelty-free like non-leather watches.
We believe in great style and ethics. Our watches can match your unique style so, do check our exotic watch collection.