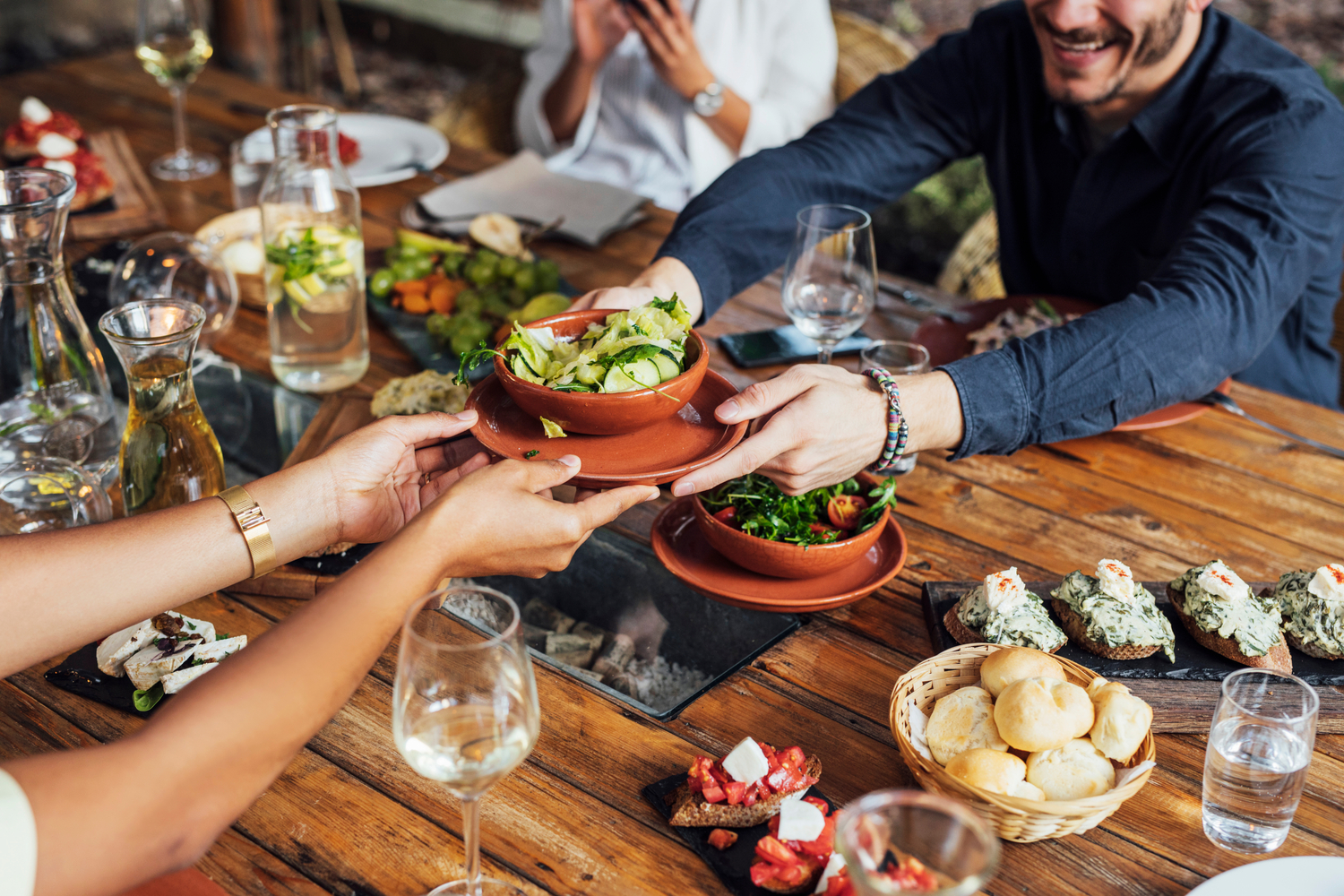 Must Try Vegan Restaurants In Australia
Vegans! Are you looking for that perfect place where you can shout on top of your lungs and say, "I can't believe it is vegan?"
Well, your search ends here.
Here are the best vegan restaurants in Australia where you can get the most delicious plant-based meals. Not only this, for your sweet tooth they have mouth-watering vegan desserts.
Try these amazing vegan restaurants for your next lunch, coffee, or dinner date.
1.Smith & Daughters, Fitzroy, VIC
PC: Timeout.com
This duo Chef Shannon Martinez and Mo Wyse offer delicious food. It is a must-visit place if you are looking for a quick snack or scrumptious vegan food. They deliver query cocktails to a full plant-based feast. Get ready for some rock and roll, grab a seat. A must-have dish is Tofu Adobo tacos 175 Brunswick St, Fitzroy VIC.
2. Yellow- Sydney
PC: Itsavegworldafterall.com
Yellow is a vegan bistro in Potts Point. This dining space is inspired by European culture. They serve delicious contemporary food and wine at reasonable prices.
Chef Brent Savage and his team came up with a plant-based menu for the vegan crowd. Their main focus is heirloom vegetables grown by locals. Also, don't forget to check out their wine list which is curated by co-owner Nick Hildebrandt. Specialty includes Kohlrabi+ Enoki Mushroom + Vegetable Broth 57 MacLeay St, Potts Point NSW.
3. The Green Edge – Brisbane
PC: Zomato.com
The Green Edge is Brisbane's largest vegan grocery and cafe. You can also refer to it as vegan heaven. You name it curries, pasta, veggie wraps, pancakes, waffles, fry-ups, desserts are on your table. They are experimental and always coming up with new additions to their menu.
4. Bodhi Restaurant in Sydney:
PC: Tripadvisor.in
Bodhi is located underneath St Mary's Cathedral in Sydney CBD. The outdoor seating and calm environment will win your heart. It serves one of the best vegan dim sums in Sydney.
5. Gigi's Pizzeria:-Sydney
PC: Timeout.com
They serve the best pizza in Sydney, plus the restaurant is 100% vegan. The restaurant owners are Italian, who can bake pizza better than Italians.
Must - have pumpkin pizza and a fresh green salad.
6. Iku Wholefoods in Sydney:
If you are looking for that perfect lunch place, then Iku Wholefoods is the place. They serve 100% vegan and a lot of takeaway options.
Don't miss their lasagna with a side salad or their dhal. Moreover, they have nine stores around Sydney.
7. Fina's Vegetarian Café 2 :Melbourne
PC: Foursquare.com
Experience the city's Vietnamese food at Fina's Vegetarian Cafe 2. You can get all the vegan versions of your favorite Vietnamese dishes. Earlier it was opened as a vegetarian restaurant, but now a vegan location is located in Fitzroy. It has become one of the best vegan restaurants in Melbourne.
Get your hands on their Vermicelli Noodle Salad with Spring rolls and tofu.
8. Green Burger-Melbourne
PC: Happycow.net
Craving for burgers, they have your back. Here you get a plant-based burger with clean ingredients.
Enjoy their burgers with fries to settle the big chunk, try sodas, kombucha, or shakes.
Must-Try: Dirty South, smoky pulled plant meat burger
9. Herbivore Eatery-Melbourne
PC: Zomato.com
It is a place for delicious and nutritious vegan food. The restaurant serves multicultural food, so this makes it a good option for travelers.
Try their salads, wraps, pitas, burgers, and falafel. Do not miss out on Tofu Pita with fresh juice.
Must-Try: Tofu Pita with fresh juice.
So this is our list of the best vegan restaurants in Australia. Let us know if your favorite is on the list or not. 
Feel free to add more vegan restaurants to the list. It would be lovely to hear from you vegans!

Vegan Retail Stores
No doubt veganism is at its pinnacle, that's why more and more vegan stores are popping up everywhere. These days people love living a plant-based lifestyle. Many have become vegan to address envir...
Read more