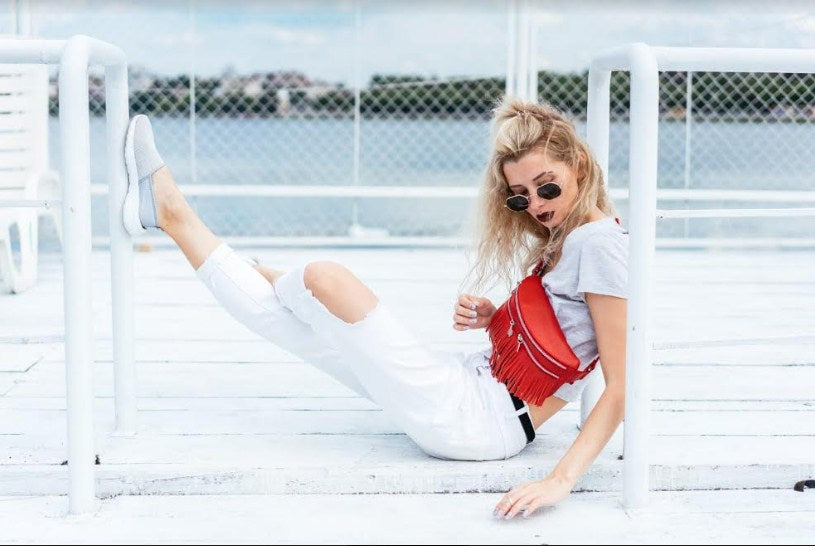 Switch To Crossbody Bag And Take Your Look To The Next Level!
Crossbody bags have become people's favorite.They are not too big or small, but the right size. These bags are  versatile and  perfect for those coffee dates, shopping outings  and late night parties. 
What if you have a beautiful looking bag that can't even hold your phone then it's a waste of money isn't it? 
Crossbody bag is more than a fashion statement. With this, you get style along with the comfort. It can easily hold your essentials.
Big Handbags and clutches look great but as times become a pain in the neck when the strap keeps on dropping and undue pressure is subjected on one side of the body. 
However, same is not the case with these bags . You can easily strap the bag across your body and get rid of undue pressure on one side . Plus, they come in various sizes, shapes and colors. So you get an array of bags to choose from. 
The list doesn't end here as there are many reasons to switch to crossbody bags. 
Makes you go handsfree :
All you need to strap it over the shoulders and adjust it the way you like or comfortable in.  You are done ,now go and grab your favorite takeaway . Not only this, if your hands are full of shopping bags you can easily wear and carry your crossbody bag.
Style :
They look chic and stylish . They compliment your outfit and add that cool vibe . Many fashion influencers are seen flaunting this style as it takes their looks to the next level. Even if your hands are stuffed and you're multitasking you won't ever lose on fashion with this.
Variety :
 They come in usually  small to medium size so that you can carry them along with ease. Moreover, they come in various colors. It doesn't matter if you like a good structured bag or asymmetric  bag with studs , there is something for everyone out there! 
Functionality:
Well , there is no set rule that a crossbody bag can be worn on one side with the strap secured over the opposite shoulder. You can throw it over the shoulder. It doesn't matter which way you wear it but it will be handy every time.
Celebs favorite :
P.C: Purseblog.com
P.C: Purseblog.com
Lots of us follow our favorite celebs and influencers. At times we follow their style and look.
Crossbody bag has become a personal favorite of many celebs  like  Gigi Hadid ,Bella Hadid Lindsay Lohan ,Sarah Jessica Parker and rappers like A$AP Rocky and Post Malone .
You can also add a style quotient to your look just the way these celebs do by wearing a crossbody bag.
Secure:
As it is worn in a different way , it becomes harder for the snatcher to snatch the bag. This makes it more secure than a traditional tote.
Day to night accessories :
P.C: Celebritybagstyles.com
Some crossbody bags come with the chain straps. You can easily change the strap and wear the chain strap in the late night parties.
Price :
They are not expensive as totes and other handbags, instead are budget friendly. So, instead of just one or two you can have more of these beauties.
If you are looking for elegant crossbody bags then head to LA ENVIRO they are the manufacturers of Vegan leather watches Australia. Here you can find vegan leather crossbody bags, wallets and vegan leather watch womens.
Why vegan crossbody leather bags?
Vegan bags are made of vegan products hence no animal product is used which makes it 100% cruelty free. With  Black vegan leather crossbody bag you can serve earth and animals with whom you share this world.
Remember, you don't have to take the world along , you just need essentials . So walk carefree around the city without fiddling with your bag.