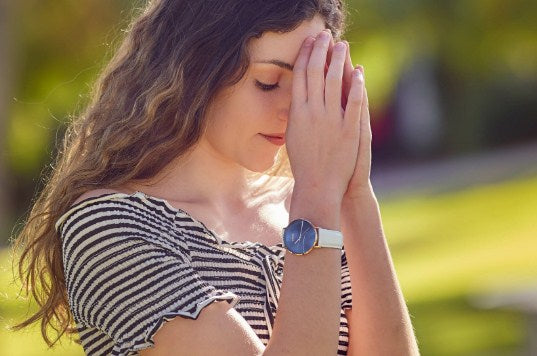 Vegan Wallets And Watches For The Vegans Out There!
Are you aware that the vegan market has become stylish and more accessible. Nowadays ,cruelty free accessories like vegan watches and wallets  are combined with great design and quality.
They simply blend with your clothes and add a quotient of luxury.
Vegan clothes are in much demand as they were a few years back and the market is expected to grow globally.
There are many vegan companies who are working diligently to serve humanity with vegan products. Big fashion houses  like Prada, Gucci, Burberry have banished fur from their collection. 
Why Choose Vegan ?
It's time to choose vegan leather for yourself and your loved ones. Animal leather has become one of the major culprits of pollution. Leather tanneries and the toxic chemicals used in the leather processing have been contaminated water since decades now.
Also, wearing leather accessories and clothes are equivalent to wearing someone else's skin on your body. 
You are indirectly torturing the innocent animal for your needs.How devastating is that ?
I agree we didn't have choices back then and unknowingly became the part of this cruelty. But now we all are aware and have access to the best vegan accessories like vegan watches and wallets.
If you as a consumer want to contribute ethically and don't know where to start, we have your back.
So, if you are having a hard time to figure out where you can get good vegan watches and vegan wallets , then let us help you.
Vegan Watches :
You might feel that vegan watches are boring, but let's burst that bubble . It is much like your other watch and yet stylish and elegant. 
If you want to take your first step in veganism then we can be by your side. LA ENVIRO offers a wide range of vegan watches and wallets that will be your perfect pick. 
They are  made of pinatex, which is made of pineapple leaves and is purely free of animal leather.
Here are Some of the Best Selling LA ENVIRO Vegan Watches :
It is a classy timepiece with a brown vegan leather that looks perfect with any outfit. Class and elegance reflects from the simple yet stylish design. It's perfect for that corporate meeting or those casual outings.
Its water resistant and scratch resistant and cruelty free ethical piece.
Vegan Wallets :
They can be made of a lot of things like vegan leather, paper, recycled material, pinatex, cork, mushroom skin, metal and more.
Check out the LA ENVIRO wallet collection. They provide vegan wallets as well as metal wallets.
Can you tell by just looking at this wallet is this leather or not. Well, no as it has got that shine and glossy crocodile texture just like your leather wallet but the best thing is it's 100% vegan.
It's PETA approved and made of high quality PU vegan leather. This wallet apart from a fashion accessory is quite spacious. You can store 12 card holders and it has 4 money pockets too.
This could be your thing if you like fashion coupled with utility.
Also check out other vegan watches, crossbody bags and vegan wallet Australia on LA ENVIRO website. 
Take home something that will make you feel good as you did something great for the loving planet and animals.
Choose and buy vegan and support cruelty free products.