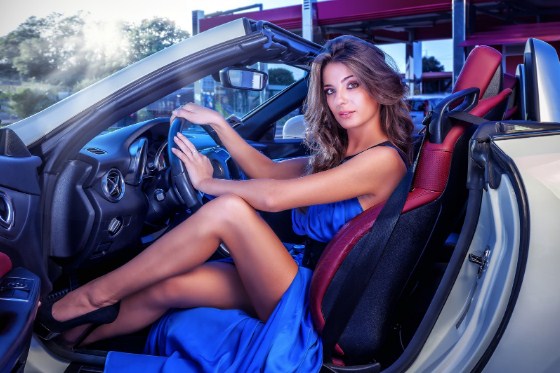 Top 10 Cars with Leather-Free Interiors
In the modern world, driving a car is a necessary evil one cannot possibly go without. But even though many love the convenience of cars, they are still well aware of the negative externalities that come with it. Fortunately, some of the biggest industry names, such as Volkswagen, Mercedes-Benz, and Tesla, have embraced the vegan lifestyle by offering an environmentally friendly alternative.
But what was the reason for such an advancement? As veganism became an increasingly widespread trend, PETA has initiated that 'cows die in agony so that their skin can become leather', as well as 'car production is killing the planet'. Since manufacturers have supplied many more cars labeled as 'vegan-friendly'.
The Role of PETA
For years now, PETA has been pressuring Tesla to start designing vegan-friendly vehicles, after which CEO Elon Musk has finally confirmed the news at one of the company's annual meetings. To be more exact, Tesla has announced the release of Model 3 and Model Y, both luxurious and durable leather-free interior models.
PC: Electrek.co 
PETA Germany has also pushed Volkswagen to regard its forthcoming all-electric, zero-emissions models, known as the ID.3 and the e-up! What makes this vehicle model unique is the purchaser's option to choose among a leather-free and wool-free interior option.
Mercedes-Benz confirmed the Vision EQS concept car's release, one that substitutes the leather interior with a vegan Nappa leather made of recycled plastic and a steering wheel. Lastly, Bentley has announced an upcoming interior featuring vegan grape leather from VEGEA.
Considering these innovations, PETA is delighted by the biggest brands in the car industry. But even so, they 'won't stop until all car companies use only 100% leather-free and vegan interiors!' 
So, let's review the top 10 vegan-friendly vehicles that might fit in with your requirements.
Vehicles with Leather-Free Interiors
Money.co.uk has performed a thorough analysis regarding vegan-friendly vehicles, after which it has concluded that 'more and more people are making an active effort to limit their environmental impact by adopting vegan or more sustainable lifestyles.'
In their study, the organization has analyzed major manufacturers' car range to evaluate the materials, steering wheels, handbrakes, gearstick, and each vehicle's carbon emissions. Also, the company has provided a list of the top 10 cars with leather-free interiors:
Renault Twizy

Renault Zoe

Polestar Polestar 2

Fiat 500

Citroen C1

Dacia Sandero

Volkswagen Up

Vauxhall Astra

Skoda Fabia

Renault Clio
Conclusion
After all, we cannot say that there is such a thing as an entirely vegan car. Even the cars on this list may contain certain animal components, such as tallow (mutton fat) to toughen the rubber and plastic, or liquid crystals based on animal cholesterol found on the media display dashboard.
PC: Veganlifemag.com
Even so, according to Dominika Piasecka, a spokesperson for the Vegan Society, "The bottom line is that there's no such thing as a 100% vegan car, unfortunately. The key to veganism is trying to do your best. It's impossible to be 100% vegan in this imperfect world, but we can avoid animal suffering as much as possible. Avoiding leather is a practical thing we can do while buying a car, while we can't, of course, avoid tires or steel."