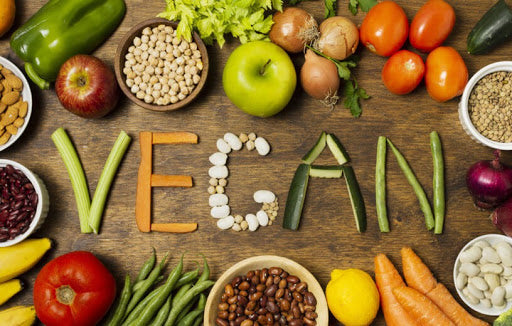 Top 10 Vegan Magazines/News Accounts on Instagram
Books and the Internet, no doubt are one of the best sources to know about Veganism, but are you still limited to them?
Well! You are not alone. 
There are still many like you buy do you know that you can learn about vegan food, clothes, products like vegan watches in other sources like Magazines as well.
Here is the document where we will highlight the top 10 Vegan Magazines and news account available on Instagram. 
Dive in to know more details about each. 
PETA
Followers: 1.3 Million
Coming forward to oppose speciesism and focusing more on the sufferings of animals, PETA introduces a magazine where it discusses and discloses the cruelty for animals. 
It gains people's attention through public education, cruelty investigations, animal rescue, protest campaigns, and a lot more and has more than 1 million followers on Instagram. 
Plant-Based News
Followers:776K 
An award-winning platform founded by Klaus Mitchell to deliver plant-based health education. 
It covers different parameters and encourages the use of vegan products. You can find the top vegan watches, plant-based diet during pregnancy, and benefits of using plant-based products in day to day life. 
The platform tends to make people aware of vegan goods and diet through regular posts, podcasts, articles, etc.
Thrive Magazine
Followers: 444K
Adapt to a plant-based lifestyle by learning recipes and knowing about vegan products like vegan watches in Thrive Magazine. 
With the good follower's number on Instagram, it is gaining popularity as the best source of delivering information on different vegan recipes. Also, you can know about the different products that keep you away from the use of animal-based products. 
Live Kindly
Followers: 417K
Curious to learn about celebrity experiences after going vegan? Here you can find the best information. LiveKindly, another media and news company with good exposure on Instagram offers exclusive and top-class news on vegan products. 
Along with this, it shares the world-class vegan recipes that keep you mouth-watering and healthy for life. 
Accidentally Vegan UK
Followers: 315 K
Follow the right diet and stick to the vegan products by following the Accidentally Vegan UK magazine. 
Based on the concept of veganism it gives the right tips and guides on the vegan recipes that not only keep you away from being the part of animal cruelty but also keep you healthy and fit. 
Along with this, it helps you in finding other products including body and other lifestyle products without any traces of animal brutality. 
Vegan Life_Mag
Followers: 60.6K
As the world population is increasing and so the major concern shifts towards the sustainable production of food and other products. This raises the need for vegan life. 
Vegan Life Magazine aims to encompass social, economic, ecological, and political considerations to bring change in attitude and push them towards the adoption of a vegan lifestyle. 
Vegan Food & Living 
Followers: 47.3K
One of the biggest vegan news and product information channels delivering information on veganism through magazines offers stories and useful information that the reader can trust and rely upon. 
So, if you are living on the vegan diet and adopted the vegan lifestyle then here is the best way to maintain it through these monthly magazines. 
The magazine could be the best choice if you are the one who loves to cook. Stay tuned!
The Vegan Society
Followers: 31.6K
If you are the one who is influenced by the concept of veganism and is trying to adapt your lifestyle, then get the proper guidance and all sort of assistance by the Vegan Society. 
The magazine provides information through articles and other means that help individuals, policy, and decision-makers to follow the part of veganism. 
Chickpea Magazine
Followers: 28.5 K
Another best guide for your vegan lifestyle, Chickpea Magazine. It is a community-based, digital print media that offers the best information on the healthy vegan lifestyle. 
So bring practicality to your lifestyle by following the free tips and advice on your vegan diet. 
VegNews.RU
Followers:4429 
Another media resource about veganism that brings people across the trending news, articles, and videos on veganism. It delivers information on ecology around the world through polls, facts, stories, and lots more. 
The platform was launched in 2000 with its offices in Los Angeles and Northern California and is now one of the largest media brands in the world. 
It provides its readers with the best vegan lifestyle content for decades under different categories including food, fashion, travel, etc.
Wrapping Up
So these are some of the most popular vegan magazines and digital news platform that offers you the best information on veganism. 
Follow them to stay tuned with the latest updates and news!