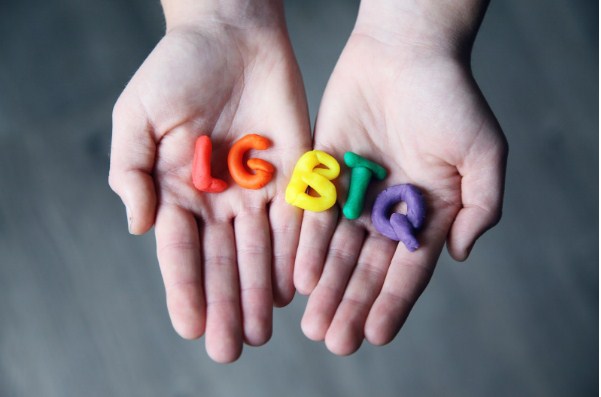 10 Latest LGBTQ Movies to Watch If You're Still Quarantining
Can't go out for Pride this year? Still, home quarantining? We've got some great flicks for you in Pride Month. We've picked the latest LGBTQ movies just for you. 
Elisa and Marcela

Image Credit: Netflix
The masterpiece is about the first same-sex marriage in Spain in the Roman imperial era in 1901. Marcela Gracia Ibeas and Elisa Sanchez Loriga are school friends. With time their friendship deepens and turns into a romantic relationship.  Fearing the scandal about this sex relationship, Marcela is sent abroad for a few years. 
Their relationship starts with a new spark when Marcela returns and now they decide to tie the knot. But for this Elisa has to disguise herself as Mari Sánchez. This movie perfectly encapsulates the frustration and hardships of the lesbian couple given the times that failed to accept them. 
Duck Butter

Image Credit: Netflix
This Netflix Original is a rather sensual, emotional and intimate drama between two young women, Niama and Sergio. Both are frustrated by the dishonesty in dating and make a pact that they will spend 24 hours straight which, focusing mainly on sex. But as things progress, the experiment turns out to be a cauldron of emotion, fun, humor, and love.
The Blond One
Image Credit: Los Angeles Times
Juan and Gabriel move into an apartment in Buenos Aires. Gabriel is a shy and quiet person whereas Juan always has dates with hotties, everything seems to be going perfectly well until the day Garriel and Juan have an intimate encounter and soon a bond of love forms between them.
Last Ferry
Image Credit: @lastferrymovie
Joseph is a young gay attorney who comes to Fire Island to explore his sexuality but things don't go as planned. It's offseason and not many guys are left around, so he hooks up with one guy who eventually drugged and robbed him. While he's semi-conscious, he witnesses a murder and narrowly escapes from being killed. Joseph wakes up in the company of Cameron who takes care of him and Joseph slowly falls for the latter just to find out that Cameron was associated with murder.
Circus of Books
Image Credit: Movie Web
The story is about the Mason Couple (Karen and Barry). After answering an ad in the Los Angeles Times, they take over a local bookstore, Circus Of Books. The store catches on the sales of gay porn and the couple now needs to maintain the balance as the seller of gay Porn and as responsible parents because LGBTQ culture still needed acceptance. The story tells all the ups and downs of the couple in becoming the biggest gay porn distributor in the U.S.
Rafiki
Image Credit: The Guardian
The movie focuses on two Kenyan girls, Ziki and Kena, who meet each other when their fathers run against each other for the country's Assembly elections. They become close friends only to turn into lovers later on. The story dwells on how in the conservative society of Nairobi they need to choose between their love and their safety.
Tell it to the Bees
Image Credit: The Playlist
Lydia is a single mother striving hard to support herself and her son Charlie. Charlie needs a doctor when he is bullied in school. He is taken to a local village doctor Jean Markhm, who has returned to carry on her father's legacy. Jean is kind and starts treating Charlie. Meanwhile, Lydia is kicked out of her house as she is unable to pay rent. Jean offers them a shelter where Lydia and Jean develop a bond which is more than mere friendship. But for Jean, it brings upon her ostracization by her community. It is the story of how she deals with it. 
To Each, Her Own
Image Credit: The Movie Database
Simone is a lesbian (or so she thinks) and comes from a conservative Jewish family. She collects all the courage in the world to announce her sexuality to her family only to later find out that she is attracted to a male Senegalese chef. The movie is a romantic comedy and is a must-watch.

Boy Erased
Image Credit: HBO.com
A baptist priest learns that their son Jared is homosexual. Upset by the turnout of events, he decides to send Jared to an anti-gay conversion camp. The story is about the miseries of Jared who learns that the camp is not for a limited time but he is trapped until the authorities are convinced that the gay has prayed away. 

Dear Ex
Image Credit: Netflix
Liu San-lian's ex-husband passes away, leaving his insurance policy in the name of his lover Jay instead of his son. Devastated, she gets her son to agree to confront Jay but everything goes in vain. Things take a different turn when her son moves in with Jay leaving, her wondering where she had gone wrong.
Happy Pride Month!